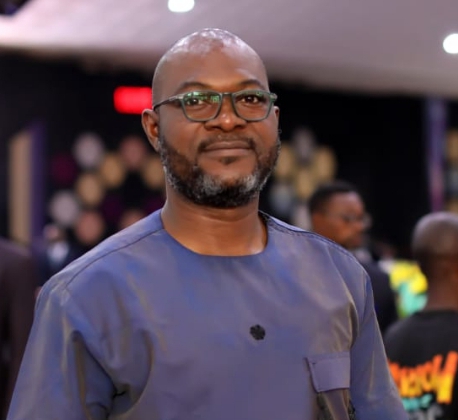 ….As The National President, Urhobo Awareness Youth Association, Comrade Avworo Maver Says, This Is The Set Time To Make A Difference.
By Victor Bieni, Asaba
As part of efforts to awaken the minds of Nigerian Youths through massive awareness creation for wider grassroots political participation towards balancing, or making a difference in the political equation for maximum inclusion of young people in leadership positions in the next year's forthcoming general elections, Urhobo Awareness Youth Association has partnered with concerned Urhobos in North America to achieve this laudable objective.
The media learnt this in a telephone conversation with the National President of Urhobo Awareness Youth Association, Comrade Avworo Maver today being on Tuesday, 26th day of July, 2022 in a media chat with some group of Journalists in Asaba, Delta State capital stated that the Youths has power to make a great difference in the upcoming 2023 general elections their various localities, constituencies, Senatorial Districts, States and Nigeria at Large.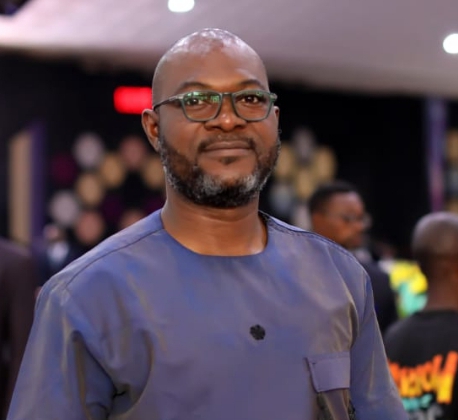 He noted that 2023 elections is the only opportunity the Youth has to make things right in the political equation of the country by sending the right, best representatives to represent them in governance as politics embraces the entire lifestyle of mankind on earth thereby controlling the economy, and every other sectors.
He commended the Federal Government on their initiative for signing the new electoral acts into law as he urged the Youths to take advantage of it to change things, actualize their vision and mission of taken up leadership positions in the country, which he said will give them the avenue to correct the curret bane of leadership in the country.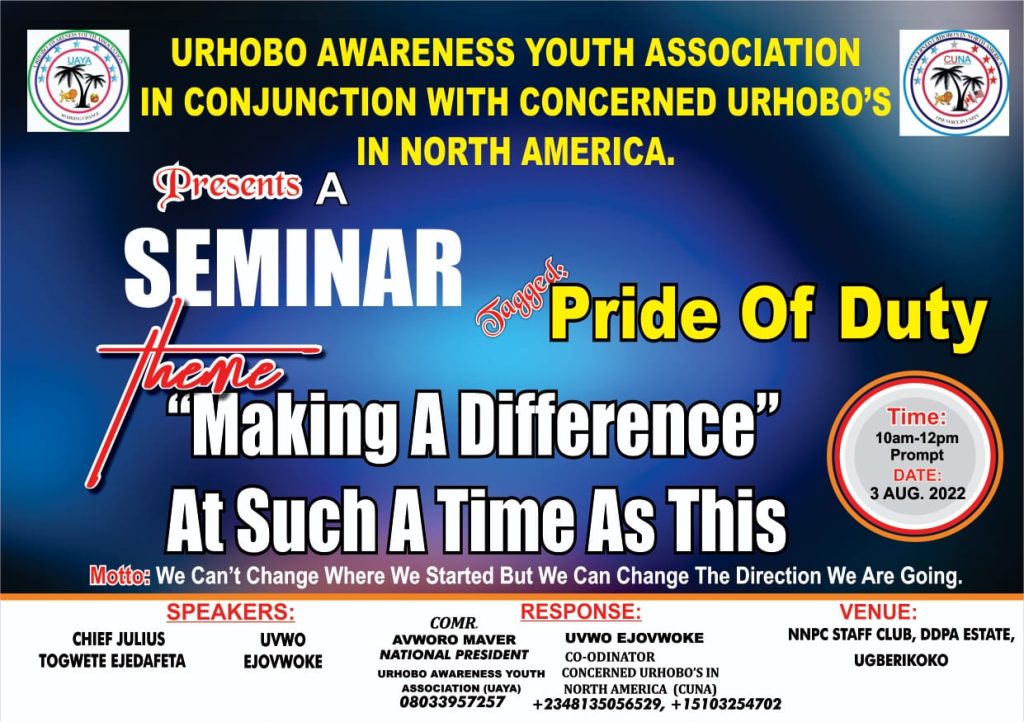 The Ethiope Eastst born Politician noted that, his group is totally out in this mission of sensitizing Deltans, most importantly, the good people of Delta Central Senatorial Districts on the need for the Youths of the area to consider using their power and capacity to change the direction they were going eventhough the power to change where they started may not be possible.
Revealing the content of the awareness creation for the Youths of Urhobo Nation by his group, Urhobo Awareness Youth Association in conjunction with a diaspora group, Concerned Urhobos in North America in a seminar tagged: "Pride of Duty", with the theme: "Making A Difference At Such A Time As This", which he said will take place on 3rd of August, 2022 between the hours of 10am to 12pm at the venue: NNPC Staff Club, DDPA Estate, Ugberikoko, Delta State.
While inviting critical Stakeholders, Deltans, Nigerians, especially Youths and women in Urhobo Nation, Political leaders and leaders of thoughts to attend the seminar to promote Socio-economic, Political development of the area, commended the efforts, support to see to the success of the Workshop, and acceptance of invitation to attend by the Guests Speakers: Julius Togwete Ejedafeta, Evwo Ejovwoke, who is also the co-ordinator, Concerned Urhobos in North America and others too numerous to mention.