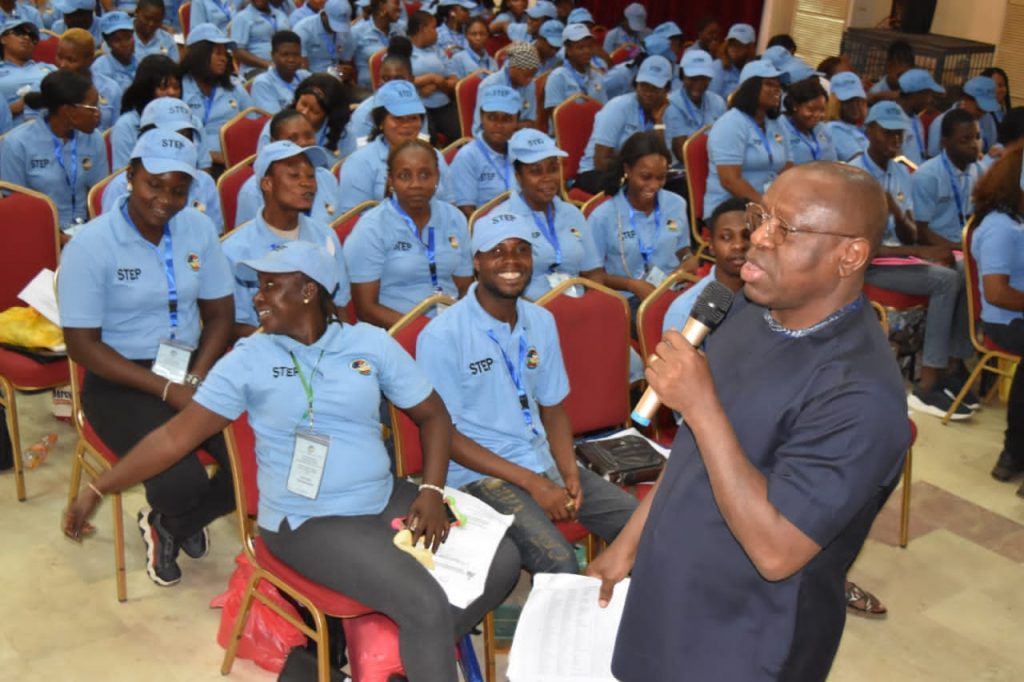 In its determination to nurture Delta youths into successful job and wealth creators, the state government has organized a workshop for beneficiaries of its Skills Training and Entrepreneurship Training (STEP.)
The workshop tagged "Personal Effectiveness and Leadership Development (PELD) 200 Level Workshop" was organized by the Delta State Job and Wealth Creation Bureau for 515 trainees of the 2022 STEP cycle at Government House, Asaba.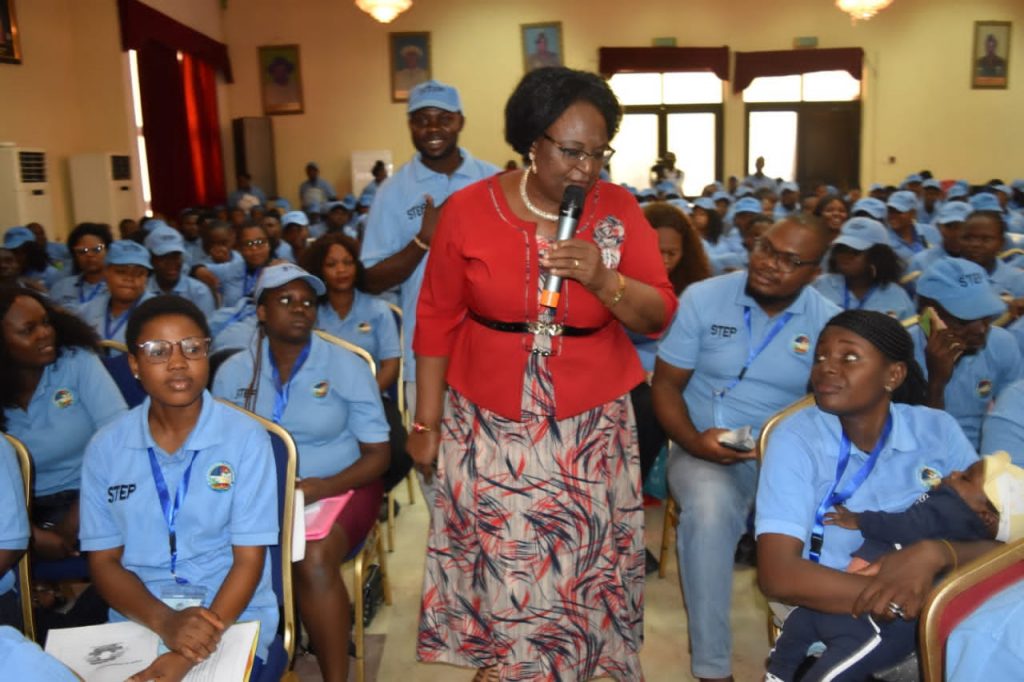 Addressing the participants, the Chief Job and Wealth Creation Officer and the Head of the Bureau, Prof Eric Eboh, pointed out that the PELD training was organized to broaden the training of STEP beneficiaries beyond vocational hands-on skills training.
He added that it would equip them with life skills, attitudes and practices that would promote their personal growth and development for successful living and self-fulfillment.
He also explained that the PELD 200 Level Workshop, being the second in the PELD Workshop Series, was designed to impart vital life skills such as personal responsibility, self-leadership, self-management and interpersonal relations virtues, attitudes and competencies to STEP beneficiaries.
According to him, "The objective of the PELD 200 level is to inculcate in the participants the necessities, principles, skills and attitudes for leading, managing and developing oneself for personal effectiveness, successful living and public leadership."
Resource persons, Mrs. Grace Omaji and Dr. Anthony Chovwen exposed the trainees to PELD 200 Level modules such as "Module 1: Personal Responsibility, Self-Accountability & Self Correction," "Module 2: Self-Assessment, Self-Improvement & Personal Development," "Module 3: Personal Integrity, Stewardship & Interpersonal Relations," and "Module 4: Self-Organization and Self-Discipline for Goal-Getting and Problem-Solving."
On his part, the Coordinator STEP, Mr. Onyeisi Nkenchor, reiterated the objectives of the PELD training. He said participants would have acquired the skills, learnt practical tips and imbibed higher levels of self-awareness, personal responsibility, self-improvement, self-organization, interpersonal relations and public stewardship at the end of the programme.
Speaking separately, the Senior Special Assistants to the Governor on Job and Wealth Creation, Barr. Tony Omonemu and Prince Charles Abutoh said the training has exposed the trainees to tips on personal management and self- discovery to help them to successfully manage their businesses when established.
Responding, Precious Idieke (Ughelli South) and Godstime Emeyezia in Catering and Confectionery and in Electrical Installation and Solar Works respectively admitted the PELD training in addition to the hands-on training will help them to run their businesses effectively.