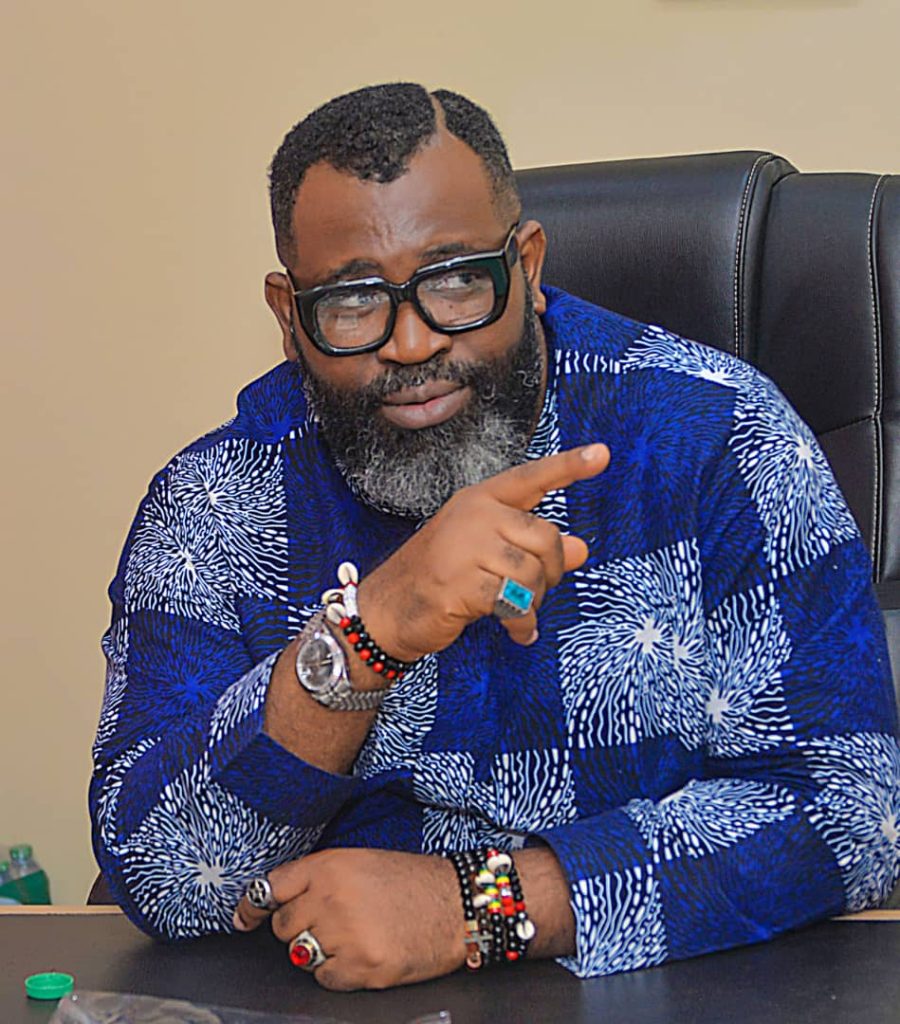 … Convener of Country First Movement Says, Nigerian Youths in Their Millions Collecting Their PVCs To Vote For Peter Obi
By Victor Bieni, Asaba
The Convener, Country First Movement Prof Chris Mustapha Nwaokobia Jnr. has said that the daily increase in the registration, collection of Permanent Voters Card (PVCs) by Nigerian Youths is as a result of their resolve to vote OBI-DATT ticket, Labour Party (LP) come next year's 2023 Presidential elections in the country.
Prof Chris Mustapha Nwaokobia made this remark in a press statement made available to newsmen in Asaba, Delta State capital personally signed by him today being on Sunday, 17th day of July, 2022 authenticating the political strength of OBI-DATT ticket to win the presidency.
The globally acclaimed Activist cum Political Analyst then disproved the insinuations of Reno Omokri, Segelinks and the 'Structures' seeking PDP and APC apologists, that their political analysis on Ekiti and Osun on the political strength of Labour Party, which he termed as non- empirical analysis.
However, he then counseled the duo of Reno Omokri, Sagelinks and the likes that their predictions may be coming from the angle of political incorrectness as Peter Obi of Labour Party cannot be compared with Lasun.
He noted that, Labour Party may not have the momentum in Ekiti and Osun but has followers nationwide. Also, he added that, Labour Party has the next seven months to take over the entire Country, which he noted that the political wave is the reason why the narrative everywhere today is Peter Obi and Yusuf Datti Baba Ahmed.
The press statement by the Convener of Country First Movement Prof Chris Mustapha Nwaokobia Jnr. reads in parts: "Tell them that Peter Obi is the Movement and Labour Party is the vehicle.Tell them that Peter Obi and his running mate only got into Labour Party less than 2months ago. Tell them to be more logical and analytical than emotional and emotive".
"Tell them that the vehicle will be driven by the Movement to Victory come 2023. Tell them that Labour Party is the issue and the discourse everywhere because of the credibility, the capacity and the competency of Peter Obi and his ebullient running mate Dr Yusuf Datti Baba Ahmed".
"Tell them that the millions of young voters out there who have picked up their PVCs and those registering across the nation are doing so because of the Obi-Datt Ticket. And tell them that with the OBI-DATTI Ticket come 2023, WE MOVE…WE WIN!!!"
"I'm Chris Mustapha Nwaokobia Jnr. The profoundly and profusely OBI-dient and Yus-ful Convener Country First Movement".