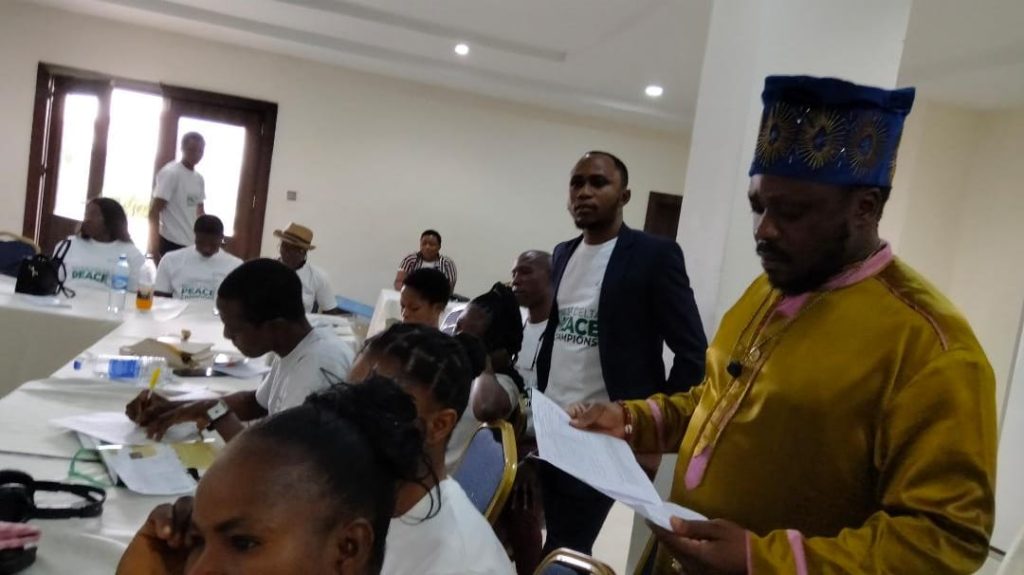 ……….PIND Trains Niger-Delta Peace Champions As Monitors For 2023 Elections.
By Victor Bieni, Asaba
Foundation For Partnership Initiatives In The Niger-Delta, PIND On Wednesday, February 8-9 2023, held a two-day capacity-building workshop for some members of its Niger Delta Peace Champions to them as election monitors for the 2023 general elections. Peace Champions from Delta, Bayelsa, Ondo, and Edo States participated in the training, which took place at Villa Topscana Hotels, Asaba, Delta State.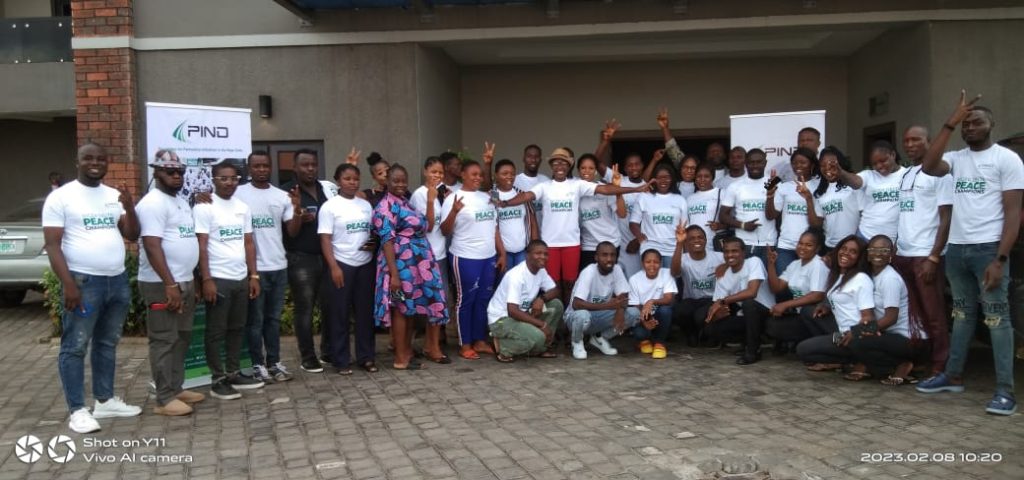 The media learnt that, the young people received conflict management and resolution training and PIND's Early Warning Early Response (EWER) System. They also learned how to collate data and catalyze targeted responses to drivers of conflicts.
The Peace Champions will work with PIND's Integrated Peace and Development Unit (IPDU) on conflict reporting on the EWER system, an online and SMS-based platform for collating and analyzing data on emerging and ongoing conflicts during the elections.
PIND's Consultant on Conflicts Prevention and Peace-building Initiatives, Mr. Akanbi Abiodun, noted PIND had expanded the reach of its EWER system to accommodate more data around the general elections.
In his words: "We gave the election monitors specialized training in monitoring and reporting election-related conflicts and violence. They were also trained in different peacebuilding modules, including leadership, volunteerism, and conflict management."
He said the election monitors had gained skills that they would use to report verified election-related conflict early warning information on the PIND's SMS EWER platform.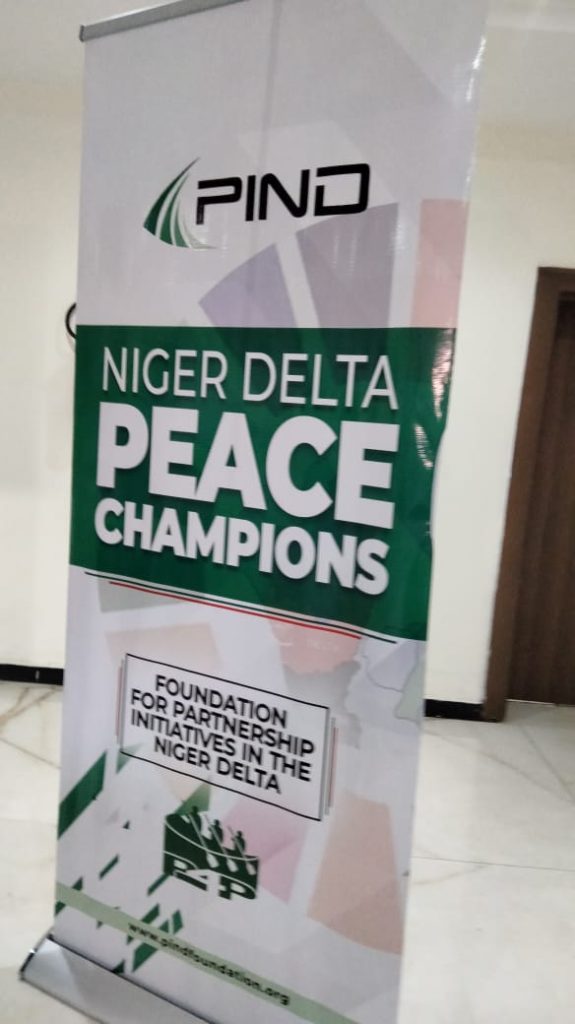 In a separate interview with newsmen, PIND's Niger-Delta Peace Champions, has commended PIND for the initiative and the opportunity to be part of conflict prevention ambassadors in the region. Odiri Asite from Delta State said they learned various strategies for preventing conflicts.
"We can now take part in resolving conflicts in our various communities by analyzing the problems, knowing their definitions and the actors involved, the triggers and drivers, and providing the way out. We can also identify the specific tasks to be carried out apart from reporting conflicts, PIND's Niger-Delta Peace, he said."
PIND created the Niger Delta Peace Champions to raise peace actors from among young people interested in contributing to peacebuilding within their communities.
PIND's Partners for Peace Network Coordinator, High Chief Africas Lawal, stated that PIND's peacebuilding efforts in the Niger Delta focus on reducing conflict and creating an enabling environment for economic growth.
The Foundation for Partnership Initiatives in The Niger Delta (PIND) is a non-profit organization that promotes peace and equitable economic growth in Nigeria's Niger Delta Region through multi-stakeholder partnerships. PIND implements collaborative market-based,
community-owned programs to mitigate conflicts and boost local businesses' economic opportunities to ensure economic progress in a systemic, inclusive, and sustainable manner.