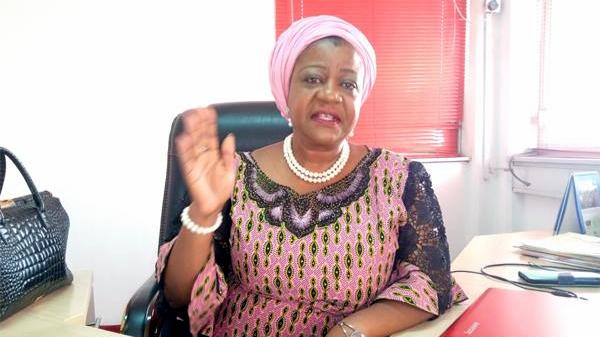 …….NDDC's Appointment/Inauguration: SOCIAL ACTION Congratulates Mrs. Lauretta Onochie Às Governing Board Chairman and Other Members.
….. Foremost Niger-Delta CSO Group Tasks Lauretta On Accountability, To Make Forensic Reports Public
……Social Action Tasks Mrs. Lauretta Onochie On Niger-Delta Infrastructural & Human Capital Development.
By Victor Bieni, Asaba
A foremost Civil Society Organization, Social Development Integrated Centre (Social Action) with decades of track records in strong advocacy for accountability and probity of public institutions fecilitates with the recently appointed NDDC Governing Board Chairman, Mrs. Lauretta Onochie and the inaugurated board members of the Commission.
The media learned this in a press statement made available to journalists in Asaba on Wednesday, February 1, 2023, by one of Social Action's Communication Officers, Comfort Agbebaku as CSO group appealed to Mrs. Lauretta Onochie to reposition the Commission for probity and accountability.
Social Action while congratulating Mrs. Lauretta Onochie as NDDC's Governing Board Chairman and other members of the Commission on their appointment and consequent Inauguration, described these appointments as much-awaited and well-deserved. The group restated confidence in the capabilities of Mrs. Lauretta Onochie as substantive Governing Board Chairman of Niger-Delta Development Commission, NDDC, and urges her to use her good office to make the forensic audit reports of the Commission public for probity and accountability.
The statement signed by the Programmes Coordinator, Botti Issac reads in parts: "We felicitate with you on your appointment as the Chairman of the Governing Board of the Niger Delta Development Commission (NDDC), and congratulate you on the inauguration of your board members. We are extremely excited about this much-awaited yet well-deserved appointment. As an astute administrator with a track record of success, we are confident that you would use your good offices to pilot the affairs of the Commission for improved and effective service delivery".
"We do not doubt that your administration would immensely benefit the people of the Niger Delta region who have suffered years of stagnated infrastructural growth and massive decline in human capital development. We are confident that the newly inaugurated board members under your supervision would bring their competence to bear and ensure equitable development across the different states of the Niger Delta".
"We hope that with the inauguration of the substantive board and your appointment as the Chairman of the Board, the commission is set to correct any irregularities in its operation. We use this medium to appeal to your good office to see to it that full details of the NDDC Forensic report are made public and that the commission is repositioned for probity and accountability. While wishing you and the board members success in your offices, please accept our heartfelt congratulations and best wishes".