…..Delta Youth Coalition, DYC Commends 88-Man Transition Committee On Their May 2 Inauguration Success.
……As DYC leadership Tasks Committee On People-Oriented Policies & Programs In Their Recommendations To Next Administration.
By Victor Bieni, Asaba
The leadership of Delta Youth Coalition (DYC) led by its President-General, Comrade Chibuzor Agunwa (A.k.a Mr Dash), has commended the yesterday's inauguration of 88-Man Transition Committee by Delta Governor-elect, Rt. Hon. Sheriff Oborevwori for a smooth take over of Governance come this month May 29, 2023.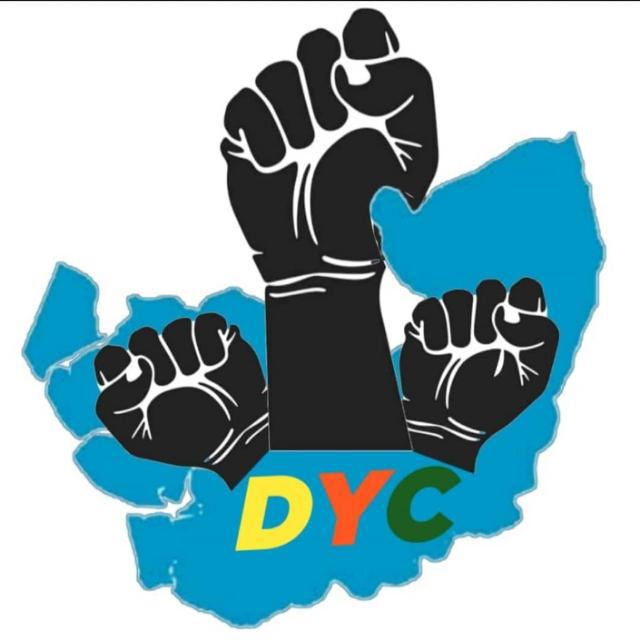 The media learnt this from a renowned hospitality, business mogul turned politician, Comrade Chibuzor Agunwa ( popularly known as Mr Dash) today being on Wednesday, May 3, 2023 in a press statement made available to some group of Journalists in Asaba Delta State capital.
Delta Youths Coalition, DYC is a formidable pro-PDP, democracy, grassroots based, good governance advocate, playing other roles such as: Youths empowerment, Community services, humanitarian interventions as a socio-political pressure with excellent political antecedents, capacity to deliver on mandate, a group made of people from different associations, youth groups, women groups, professionals, business moguls, comprises thousands of Youths membership across the three Senatorial Districts, 25 LGAs, entire political wards, polling units of Delta State.
The 88-Man committee as inaugurated by the Delta Governor-elect, Rt. Hon. Sheriff Oborevwori yesterday being on Tuesday, May 2, 2023 in Unity Hall, Government House, Asaba, Delta State capital headed by Emeritus Professor of Biochemistry and former Vice-Chancellor of University of Benin, Prof Emmanuel Nwanze and Prof Hope Eghagha Professor English Literature, University of Lagos as Secretary of the Committee with the task to put in place necessary structures and means that will enable the incoming administration effectively implement its policies from day one.
Delta Youth Coalition, DYC in a statement today commended Deltans for their immense support to People's Democratic Party, PDP in Delta State, and their believe in Oborevwori's M.O.R.E agenda which depicts continuity in governance designed to deepen the developmental strides of Governor Ifeanyi Okowa's administration. The group stated that Oborevwori will take Deltans to higher level and give citizens the needed dividends of democracy if assumed power as Governor come May this month 29, 2023.
The statement by DYC leadership reads in parts: "We believe in the excellent capacity, pedigree of the members of the transition committee. We urge the members to give excellent recommendations to the incoming administration that will be pro-people, focus on policies and programs that are people oriented with continuity of governance in fulfilment of Oborevwori's promise to do more for Deltans".
"This mandate that would be submitted within the next 21 days should be all embracing in favour of citizens; we mean presentations in areas which bothers on general administration, fiscal policy, public finance, infrastructures, and utilities, human capital development, Media & Communication, Social Development, Investments and others to mention but a few".
"The entire leadership of DYC use this avenue to Commend His Excellency, Governor Ifeanyi Okowa for finishing strong in his stronger Delta agenda. DYC leadership then thanked the Governor-elect to had selected a transition committee that possesses the requisite knowledge, wisdom and experience essential fir the assignment"
"We also commend the entire members of the transition committee for making the lists as group tasked the committee on the need to be pro-people in their recommendations, putting Deltans first in the activities of the next government".