……As Founder/Executive Director, Dr. Martins Kedienhon Says, Safe Aid Foundation Has Over 100 Persons As Beneficiaries From Free Cataract surgeries.
…… Group Says, Over 1,000 Persons Proposed, 530 Persons Get Free Eye Glasses, 1,300 Free Eye Drops Were Given Out As Over 1, 450 Beneficiaries Participated At The Free Medical Outreaches.
By Victor Bieni, Asaba
Dr. Martins Kedienhon, The President, Delta State Civil Society Community, and Founder/Executive Director, Safe Aid Foundation has restated commitment towards the promotion of the United Nations Sustainable Development Goals (SDGs) on health development as his team recently embarked on Free Medical Outreaches in different Communities of Delta State, Nigeria.
The Medical Doctor turned development worker made this disclosure to the media today being on Saturday, 27th Day of August, 2022 in a telephone conversation as he stated that
for more than four years now, Safe Aid Foundation has been in the business of fulfilling its mission and vision statement in various Communities in Delta State.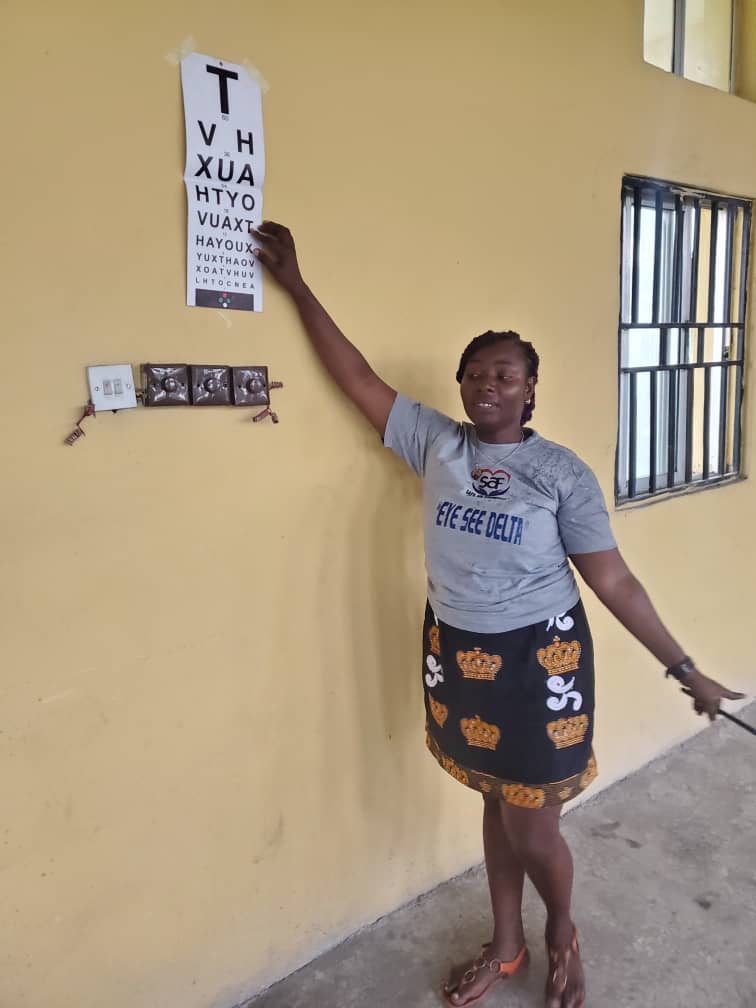 He noted further that recently Safe Aid Foundation visited some Communities in Delta State and embarked on Free Medical Outreaches for some discovered patients and were diagnosed of Cataract and other disturbing eye conditions, though that lack of adequate funds could not afford the need to pay for the Cataract surgeries.
He added that during the Foundation's free medical outreaches in Communities such as Udu and others, that over 100 persons were to benefit from the free Cataract surgeries, and over 530 persons were given free eye glasses, also that over 1,000 persons were to be given, 1,300 persons were given free eyes drops as 1,450 Beneficiaries participated during the free medical outreaches in Udu local Government Area of Delta State.
Dr. Martins Kedienhon while Commending The Executive Chairman of Udu Local Government Area, Hon Jite Brown ably represented by the Vice Chairman of the LG Council, Barr. Mrs Elohor Ewinoron on their promise for stronger partnership with the foundation. He also commended other Development Partners such as the Delta State Civil Society Community, Mission Africa, Caritas Nigeria, Sola Mese Foundation, Eddy Ovan, Obi Care Safe Haven Foundation, JB Octopus Group TM Hotels for their support towards making the Free Medical Outreaches a success.
In the words of Dr. Martins Kedienhon: "On July 8th and 9th 2022 at Otor-Udu general hospital in Udu Local Government of Delta State, Safe Aid Foundation embarked on a mission to put smile on the faces of the vulnerable citizens as Foundation carried out out one hundred (100) free cataract surgeries to help the blind patients. Safe Aid Foundation gave one thousand (1,000) free eye glasses to those that have challenges with their vision".
"The program also covered for HIV and BP screening. A total number of over One Thousand, Four Hundred and Fifty (1,450) Beneficiaries participated.
Amongst these persons, 530 were presbyopic as they were given free eye glasses for reading; 31 young persons needed single vision prescription which we only provided 10 prescription glasses; 68 Catatact Cases was diagnosed but only one was paid for due to limited funds on our possession".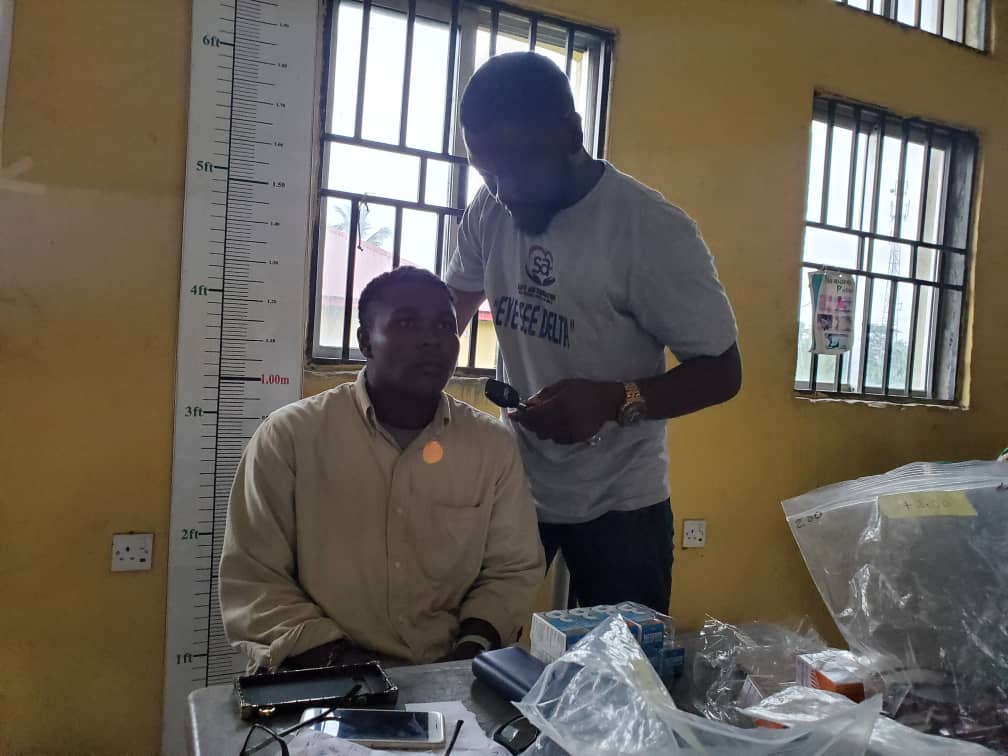 "While the other surgeries will be carried out as soon as we get more funding. Catatact is a prevalent eye condition in this part of the country. More than 1300 persons were given free eye drops with medications of different type according to the condition that was presented".
"The vice Chairman, Udu Local Government Area, Barr. Mrs Elohor Awinoron was represented by the Local Government Chairman, Hon Jite Brown. She commended Safe Aid Foundation for bringing this humanitarian and people oriented project to her local Government area and pledged on behalf of the Chairman to fulfill their promise of sponsoring some cataract surgeries in no distant time for the good people of Udu".