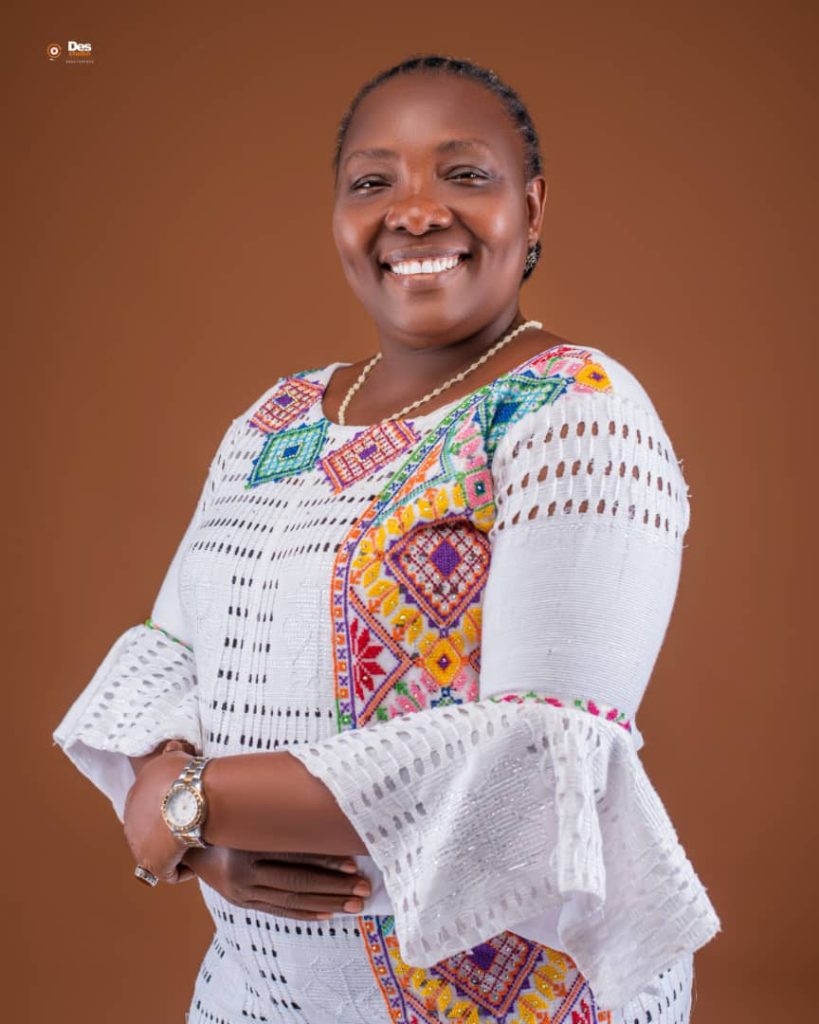 ……DTHA 2023: Anyafulu Consults Asagba of Asaba.
……..Monarch Advocates For Poverty Alleviation Programmes, Establishment of Economic Council In Oshimili South LGA
……..Anyafulu Promises To Work With Communities, Stakeholders To Promote Development In Oshimili South Constituency.
By Victor Bieni, Asaba
PDP 2023 Candidate for Oshimili South House of Assembly, Barr. Bridget Anyafulu, has said that she will work with all the communities in Oshimili South LGA in line with United Nations Community assessment model to promote the needed development in the constituency if elected to represent her people in Delta State House of Assembly as Asagba of Asaba, Prof Joseph Chike Edozien commended the unity that exits amongst his people in Oshimili South LGA, uses medium to advocate for more poverty alleviation programmes, establishment of economic council to promote United Nations SDGs in the localities.
Our reporter was one of the media observers pen-ultimate weekend that witnessed the consultative visit by PDP 2023 Candidate for Oshimili South Constituency Seat, Barr. Bridget Anyafulu to the Palace of Asagba of Asaba, His Royal Majesty (HRM), Prof Joseph Chike Edozien in Asaba, Delta State capital, which officially marks her first visit to Community Leaders, political leaders, stakeholders in Asaba as she kick-started her political campaigns fully with voters education sensitization to all the wards in Oshimili South Constituency.
Anyafulu, a seasoned development and gender activist, who had served in this present administration of Governor Ifeanyi Okowa as Senior Special Assistant SSA To The Governor On Child Rights Advocacy, Executive Assistant to Governor Ifeanyi Okowa On Special Duties And Delta State Commissioner For Humanitarian And Community Support Services had commended the Asagba of Asaba for his fatherly support to his people, Communities in Oshimili South LGA towards ensuring that the localities gets the needed Government attention by using contacts within, across the State and Beyond for sustainable, Socio-economic development of Oshimili South LGA, Delta State and Nigeria in general.
She noted that, it's very important that she consults HRM, Prof Joseph Chike Edozien, whom she calls the father of all in Anioma Nation, gets the blessings, prayers as support from the Asagba of Asaba, Council of Chiefs, other critical stakeholders Oshimili South Local Government Area while she appealed to him for more prayers as she kick-started her political Campaigns and voters education, sensitization in the various wards of the constituency.
Anyafulu stated that she would use her decades of experience as development worker to bring development to her constituency, promote Youths, Women empowerment, employment opportunities, needed infrastructural development and make a great difference to ensure that Oshimili South Constituency take her place in Delta political space if elected to represent her people come this year's general elections. She admonished the stakeholders present at the event to vote for all PDP candidates, work for the victory of Atiku/Okowa for Presidential elections in Nigeria; Oborevwori/Onyeme for Governorship elections in Delta State.
HRM, Asagba of Asaba while given his blessings, prayed for a successful outing for the PDP 2023 Candidate for Oshimili South Constituency Seat, Barr Bridget Anyafulu as he urged her to ensure that she make the development of Oshimili South Constituency most importantly priority if elected this year. Asagba of Asaba who advocated for the establishment of Oshimili South Local Government Area Economic Council to alleviate poverty, promote economic empowerment, employment opportunities for the Youths and Women in the localities ensure that she work with communities, critical stakeholders to promote SDGs.
The Monarch who bemoaned the high rate of poverty in Nigeria despite the huge resources and natural endowment from God to the country. He noted further that, countries without resources are doing very great economically unlike Nigeria. He added that, the only solutions to the present Youths unemployment for Nigerian leaders to make good governance, accountability, transparency, Youths empowerment, development, employment and creates various poverty alleviation programs for Socio-economic development of country. He then call on Oshimili South political leaders; to come together, unite under one common purpose to make Oshimili South Local Government Area the economic hub of Delta State, centre of industrial revolution Nigeria in general.
Those who graced the occasion included amongst others are: The Entire Palace Council of Chiefs, Community leaders, PDP leaders in Oshimili South Local Government Area: PDP 2023 Candidate For Oshimili South Constituency, Barr. Bridget Anyafulu, The Member Representing Oshimili South Constituency in DTHA, Hon. Rapu Shedrack, Delta State Hon Commissioner For Humanitarian and Community Support Services, Hon. Ijeh Darlington, PDP Oshimili South LGA Chairman, Hon. Ogbuefi Dada Okonji, PDP State, LGA and Ward Executives from Oshimili South Local Government Area, Youths Women from different Communities of the LGA, critical stakeholders, political office holders, pressure group leaders and party faithfuls