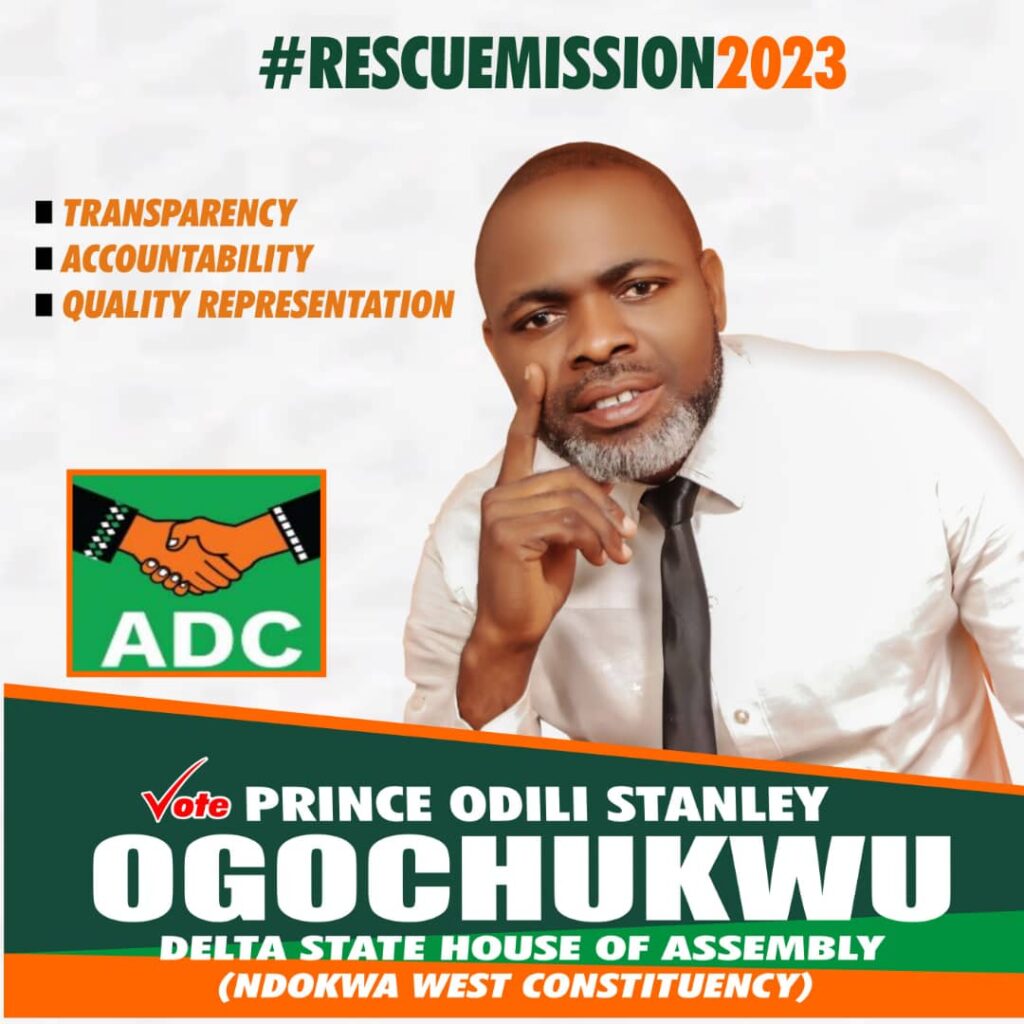 ….Hon. Prince Ogochukwu Says Time To Liberate Ndokwa Nation Has Come, To Unveil "Rescue Mission Project 2023" For Ndokwa West Constituency
…ADC Ndokwa West House of Assembly Candidate Says, He is On a Rescue Mission To Give Effective And Efficient Representation
By Victor Bieni, Asaba
Hon. Prince Odili Ogochukwu, The Candidate of African Democratic Congress (ADC) for Ndokwa West Constituency Seat for the forthcoming 2023 general elections in Delta State, has said that the time has come for Ndokwa Nation to be liberated, that he is fully prepared to make positive impact in his constituency, give good governance to his people and bring the needed dividends of democracy for the grassroots populace.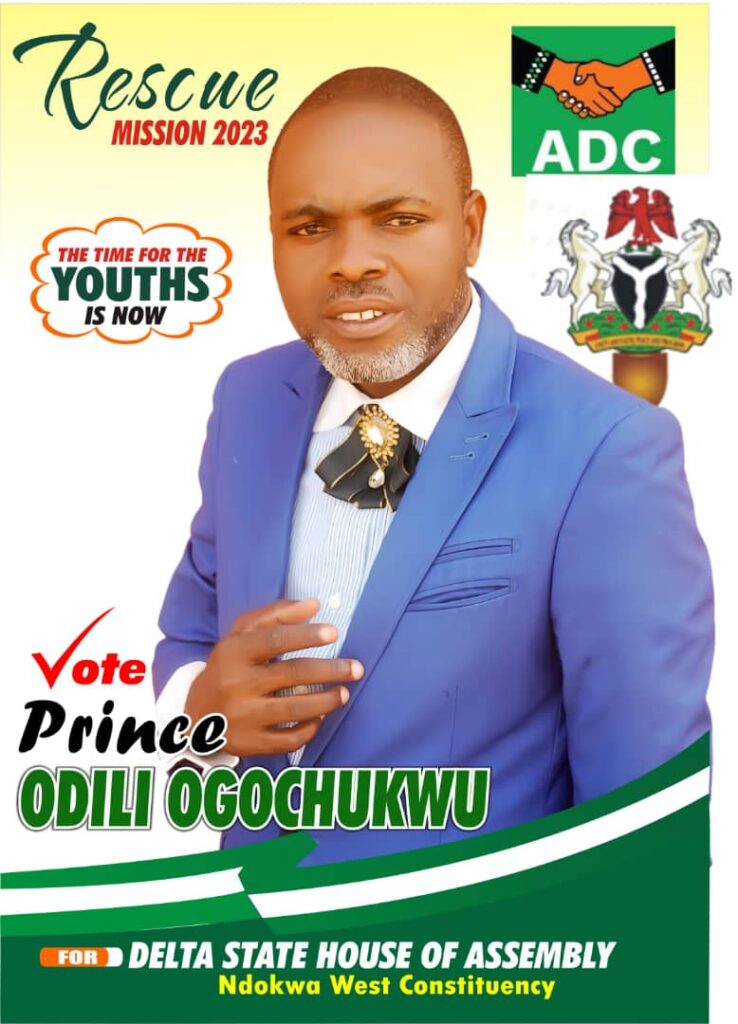 Prince Odili Ogochukwu made this remark in a press release made available to some group of Journalists in Asaba, Delta State capital, today being on Wednesday, 5th day of October as he stated that he is set for official declaration in his Ndokwa West Constituency as he promises effective and efficient representation.
ADC Candidate for Ndokwa West Constituency seat for the 2023 general elections in Delta while using the medium to invite ADC party Leaders, ADC party Executives and members in the LGA, Wards, the good people of Ndokwa Nation, and the general public, stated that his campaign slogan tagged: "Rescue Mission 2023" is an agenda for greater transformation as he is set for his official declaration, flagged-off of his campaign at Kwale, Emu-Ebendo Community Square on Saturday being on 8th day of October, 2022.
Prince Odili Ogochukwu, a grassroots politician, Youth leader, Educationist and a seasoned Youth mentor, while calling on Ndokwa West Constituency people to support his ambition, stated that, the only way greater transformation will come to Ndokwa West Constituency is when a Youth with grassroots, democracy, good governance, focus spirit, determination, enthusiasm to serve, Infrastructural and human capital development mindset like him is given the opportunity to represent his people.
The statement by Hon. Prince Odili Ogochukwu reads in parts: "We cordially invite our party ADC, the good people of Ndokwa Nation on my official declaration set to take place on Saturday, 8th October, 2022 at Kwale Emu-Ebendo Community Square, Ndokwa West Local Government Area of Delta State. The time is 10am in the morning".
"I, Prince Odili Ogochukwu is capable, ready to represent the good people of Ndokwa West Local Government Constituency in Delta State House of Assembly come 2023. The declaration will witness official Unveiling of our " Rescue Mission Project 2023″.