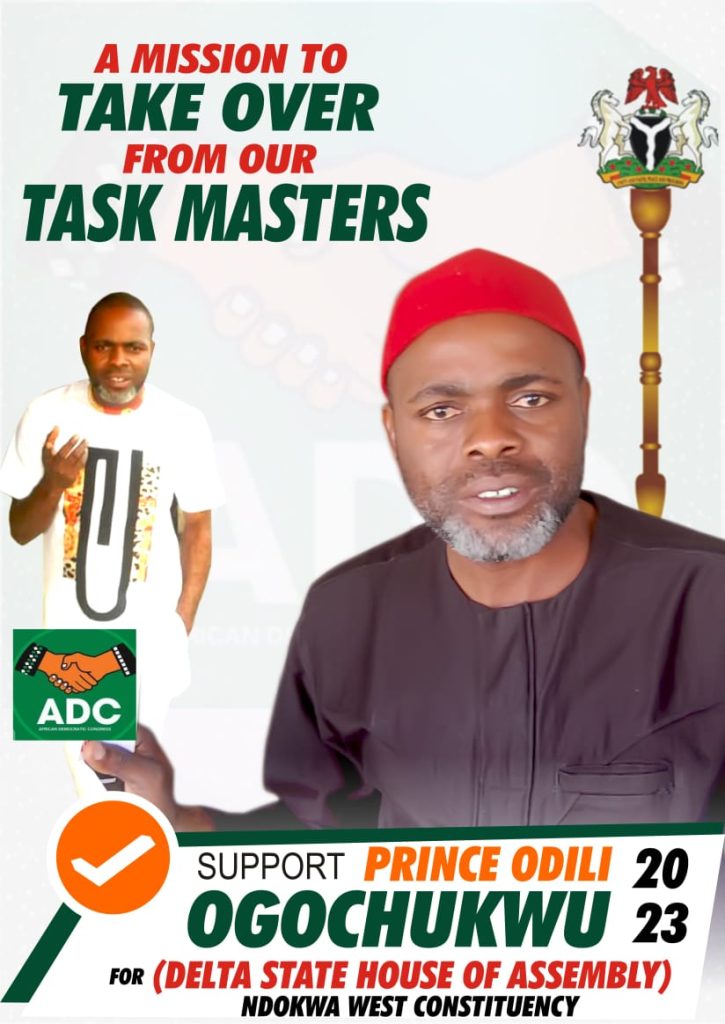 ….As Prince Odili Ogochukwu Stanley Says, He Will End Poor Representation of His Constituency
Hear Him:
MY HISTORY
Prince Odili Ogochukwu Stanley was born on 1st in the month of July, 1980 into the family of Mr and Mrs Augustine Odili.
The title prince is as a result that I was born into a royal family in Emu Kingdom Ndokwa West local government area of Delta state.
I attended Otuole Primary School, Emu-Ebendo, Ndokwa West local Government Area, Delta State.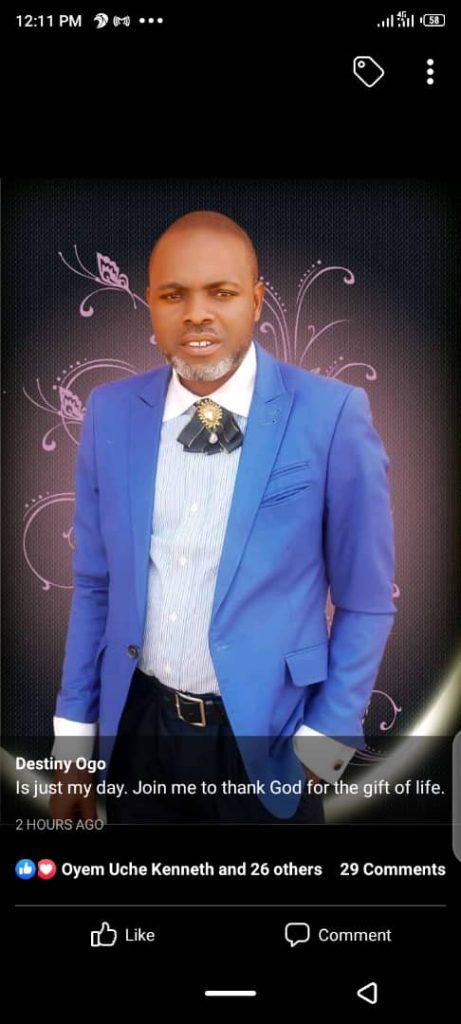 Throughout my primary education, I stayed with my grandmother who groomed me up in such a manner that nothing scares me, she prepared me for the task ahead of me.
As the first male child of Prince Odili Augustine, my grandmother always encourage me to be strong diligent and be focus minded, she encouraged me to always be steadfast in whatever I do.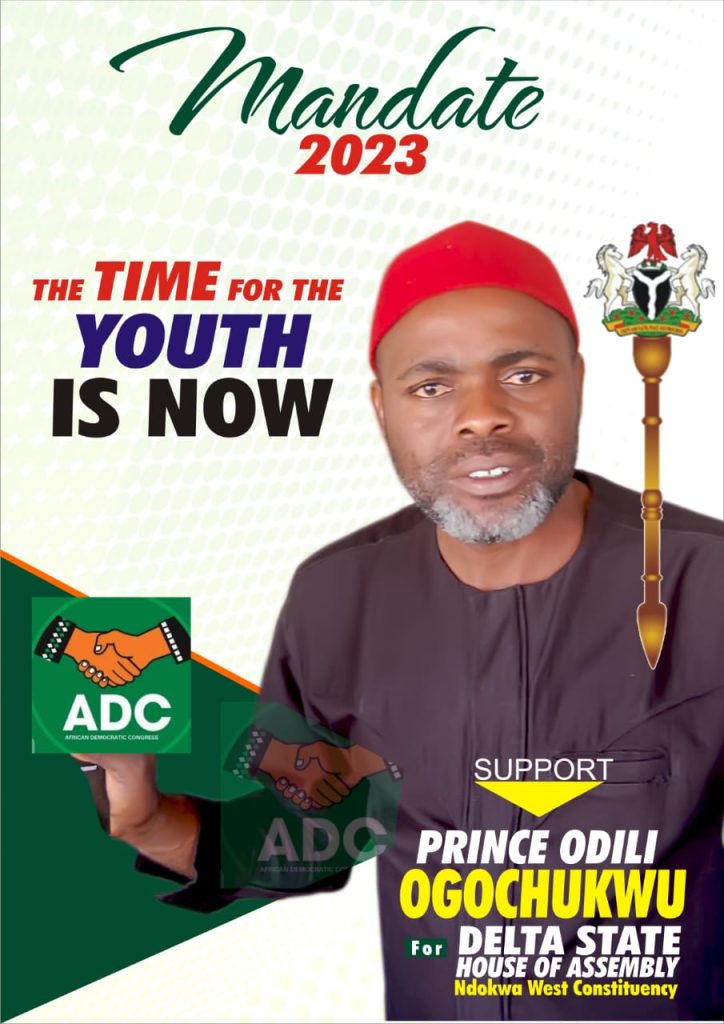 MY JOURNEY TO EDUCATIONAL AND ENTREPRENEURIAL GREATNESS
In 1991, I proceeded to secondary school in Emu-Ebendo, where obtain my junior school certificate in 1993. After the Junior School Certificate examination,
I proceeded for my senior secondary school still in Ebendo secondary school. Where l wrote my first west African Senior school Certificate Examination but could not make it.
Thereafter, I proceeded to Lagos State where l rewrite GCE in 1999. In 2001, l wrote WASSCE at Saint Mary's College, Ajangbadi, Ojo Local Government area of Lagos State. But because of my inability to make my papers at the first sitting, my uncle of a blessed memory advised me to learn a trade, but the burning desire to go to school and be a graduate made me to reject the offer rather I stayed, waited and rewrite the exams.
A man without focus will never achieve his dreams in life. This is simple because looking at where I came from and how I started, I wouldn't have been able to go to school then, if had looked at the situation surrounding me as at that time.
WHY MY REPRESENTATION WILL BRING FORTUNE TO NDOKWA WEST CONSTITUENCY
But because I was focus courageous and determined to go to school today is now a history and a story to tell.
That same spirit, that same desire, that same focus spirit, that same determination, that same I can do spirit is what propel me into this move to liberate Ndokwa Nation from the hands of our task Masters.
We have been practicing democracy for the past 23 years but you will agree with me that the positive effects of this democracy has never been felt in our environment.
However, which area can we say yes they have tried?
*Is it the Good Roads? *It is the potholes in all our roads everywhere?
Or the availability of electricity for the past 10 years in Ndokwa nation at large?
What else, is it the ASSU strike that has kept our children at home for more than eight months? Now is the time for the Youths to take over the leadership of this nation. This is the time for the youth tto rise up and take up the mantle of leadership.
WHY THE YOUTHS SHOULD TAKE OVER
Let's our Fathers serve as advisers to the children telling them how to do it not them doing it knowing fully well that the children cannot control them the time has come the time is now to to liberate Ndokwa Nation, the time has come to liberate Delta state the time has come to liberate Nigeria.
My advice to every youth of this nation is that everyone single youth who have not registered his or her personal voter's card (PVC) should visit the INEC office and register.
Let's say no to bad leadership
with our PVCs. We will be able to choose the right candidates that will transform our nation Nigeria.
Thank God for African Cemocratic Congress (ADC). ADC is a political party that picked interest in the youths.
WHAT THE YOUTHS SHOULD TAKE NOTE AT THIS JUNCTURE
The people that fought for the Independence of this nation Nigeria were not old men.
They were all youths. The oldest was 42years. What then are they still looking for at 79 years old? At 80 years old, you see a man still justling for political offices with their children. What legacy will they live for them?
The time has come for us Nigerian youths to rise up and say no to vote buying.
Let's say no to money politics.
Let's rise because together we shall build and unite this nation and bring back our past glory.
Long live iNdokwa West! Long live Delta State!! long live Federal Republic of Nigeria!!!