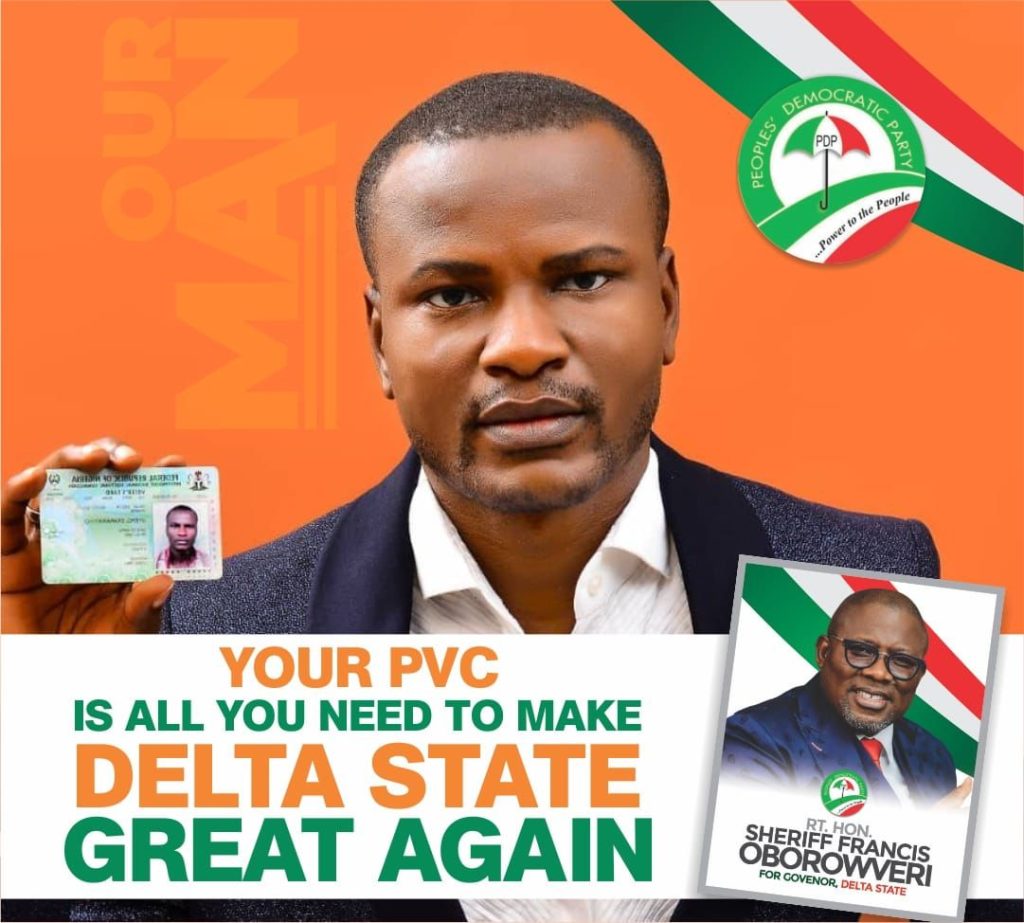 By. Uyero Erarawewho Jnr, Special Assistant Political & State Coordinator, Core Delta Youth
One might think that casting a vote might make them a responsible citizen. However, this is only partly true because healthy democracy rely on voters who regularly question their government and express views on its policies or become involved in pressure groups or political parties.
Pressure groups and political parties are co-dependent for achieving their goals. Pressure groups consider the parties to be an important method of gaining access to those in power and political parties need the support of "groups of people" who share one or more interests and influence each other to get elected and maintain themselves in power. The nature of the federal system fosters a chain of a continuous relationship between the two bodies.
The 2015 election that brought in Sen. Dr. Ifeanyi Okowa came in with the initiative of incorporating a Support Group in the Campaign process right from the day of the campaign. The campaign had several Groups register under the directorate of focus/support Group for the Governor, there were also specific groups known as the ethnic national group all managed by Chief Festus Ochonogor right from the 2015 elections and 2019 election respectively.
The gains of Political Support Groups may be regarded as those advocacy, interest groups loosely or properly organized, or formed by a group of people with common political, economic and social interest to influence public policy, or to advance a particular political course, support political parties, Networks and serve as influencers during political campaigns or electioneering processes for the victory of Candidate(s) or political parties during elections. No doubt the management of support groups by Chief Festus Ochonogor opened up people's insight during the campaign in 2015 and 2019 as it made the election easy for the party.
In the 2015 and 2019 election we had a total of 30 selected group and over 100 registered support groups at the campaign office, with Chief Festus Ochonogor visiting each of these support group office and inaugurating them across the State. Also merging those that cannot stand on their for proper functioning.
The impact of support groups cannot be neglected as we look towards the 2023 elections both at the State and Federal levels of our Party the people's democratic party. I will love to enjoined the Peoples Democratic Party (PDP) in Delta State led by Barr. Kingsley Esiso to work towards ensuring that the leadership emulates the gesture of Governor Ifeanyi Okowa's 2014 early-bird initiative on "Focus Group Activation" which he attributed model to one of the factors that gave a landslide victory to the party in 2015 and 2019 respectively which have promoted democracy in the state with Chief Festus Ochonogor management skills.
The gesture will help to promote more cohesion, growth, and development and secure victory for the party PDD as well as sustain development in the State.