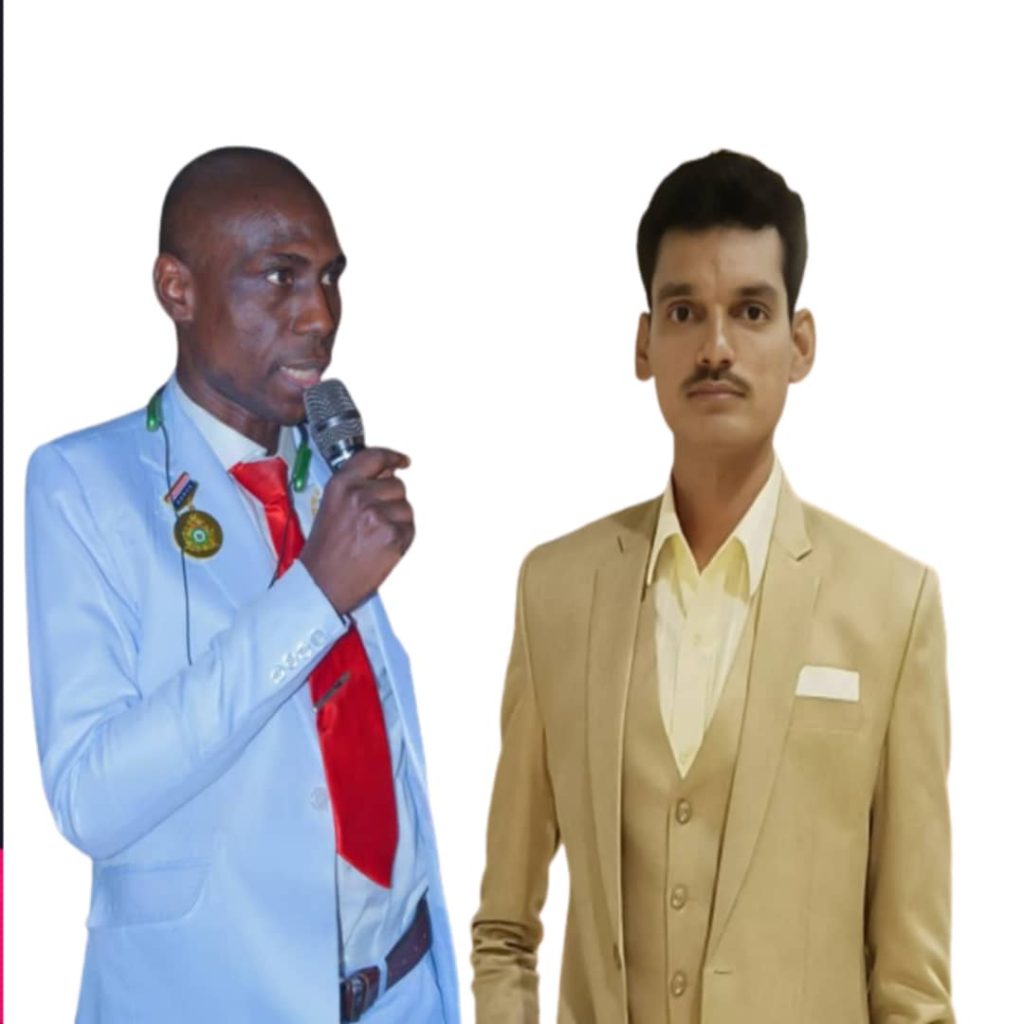 ……CUICI VC Appoints Prof Mahamad As University's Director, Official Partner Constituents campuses In India
….. UNESCO Laureate Commends development, Extols Prof Dr. K. Mohammad's exceptional, Sound Educational qualifications, background.
…..As Prof Dr. K. Mohammad Promises Competence, To Deliver In Line With Global Best Practices In Higher Education.
By Victor Bieni, Asaba
UNESCO Laureate & Vice-Chancellor, Crown University Int'l Chartered Inc., USA, which its teaching and research hospital campus is located at Santa Cruz Province in Argentina, Brazil in South America and Spain with official partner constituents campuses at government regulated Universities worldwide and online operation, Prof Sir Bashiru Aremu has, appointed Prof Dr .K. Mahammad Rafi as CUICI, University's Director of All official partner constituents campuses in India.
The media learnt this from Prof Sir Bashiru Aremu in a press statement today being on Sunday, May 14, 2023, which made available to some group of Journalists in Asaba, Delta State capital by UNESCO Laureate's Executive Assistant On Media Publicity and Communication Matters, Comrade Sir Bieni Victor Emenike as Aremu tasks Prof Dr. K. Mohammad on best global practices in higher education.
According to CUICI VC, Prof Dr. K. Mohammad is a member, Board of Trustees and Leading Online /Distance Learning of CUICI University. His immense contributions led to his another responsiblity as Director India All Official Consitutent Campuses and other Operations in India.
He added that, Prof.Dr.K.Mahammad Rafi has paid his dues in the world of academia and business. He said: "There are individuals who had made an indelible mark on society through their dedication, expertise, and leadership. Prof. Dr. K Mahammad Rafi is an esteemed scientist, professor, Advocate, business man, and the President & Chancellor of his own eSkillGrow Virtual University(eGVU), stands out as a shining example as an individual. His remarkable achievements and contributions in multiple sectors have earned him the title of "Global Educator and Business Icon."
"Prof. Dr. K Mahammad Rafi's journey began in the rural areas of Andhra Pradesh, India. With a thirst for knowledge and an unwavering determination, he embarked on a path of intellectual exploration that would take him to new heights. As an accomplished scientist, his groundbreaking research has garnered international recognition, solidifying his reputation as an expert in his field. Prof Dr. K. Mohammad recently Completed LEGAL Degree And started Advocate Profession also".
The statement by UNESCO Laureate reads in parts: "As the President & Chancellor of his own eSkillGrow Virtual University(eGVU) in collaboration with Crown University Int'l Chartered, USA. Prof. Dr. K Mahammad Rafi has overseen its expansion across the globe. With campuses in India, Japan, Germany, the USA, Poland, and several other countries, the university offers a wide range of online courses in line with its own Curriculum such as: Bachelors degrees, Masters, Ph.Ds, and other research programs in partnership with other Universities. This visionary approach to education has provided countless students with access to high-quality learning opportunities, regardless of their geographical location".
"In December 2022, Prof. Dr. K Mahammad Rafi's exceptional achievements and expertise caught the attention of the Board of Trustees of CROWN UNIVERSITY Int'l Chartered Inc., based in the USA. Recognizing his immense potential, he was appointed as a member of the board. Subsequently, in April 2023, he relocated from India to the USA to assume his new responsibilities".
"Prior to this new appointment, Following the first Board of Trustees meeting, Prof. Dr. K Mahammad Rafi's exceptional track record and versatility led to his appointment as the Global Director of the Online Learning and Research Department, as well as Software Operations. Additionally, he was entrusted with the responsibility of overseeing all Indian campuses and operations as well as establishing Crown University Int'l in India, in accordance with the new guidelines set forth by the Indian Government".
"Prof. Dr. K Mahammad Rafi has expressed his gratitude to his parents for their unwavering support and blessings. He also thanked the Board of Trustees of Crown University Int'l for recognizing his capabilities and entrusting him with various responsibilities at such a young age. With his rural origins in mind, Prof. Dr. K Mahammad Rafi embraces his role as a USA university and software operations board member and director, symbolizing the journey from humble beginnings to global leadership".
Prof Aremu finally stated that, Prof. Dr. K Mahammad Rafi's story is an inspiration to individuals around the world, highlighting the power of education and determination.