…..Alma Mater: Igumbor Otiku Secondary School Names Building, "White House" After "AKPODIETE"
…..As US Based Development, Legal Luminary cum Cyber-security, Forensics Expert Promises To Support Alma Mater, Students.
…..Prof Alex O Atawa Akpodiete Commends Alma Mater, Management of Igumbor Otiku Secondary School, Agbor On Honorary Gesture.
By Victor Bieni, Asaba
The defunct Igumbor Otiku Primary School, now Igumbor Otiku Secondary School, Agbor, Delta State has honored, named a building, "White House" after "Prof Alex O Akpodiete", one of her alma Mater, an old pupil of the school who finished his primary Education in the elementary school at Agbor, Delta State.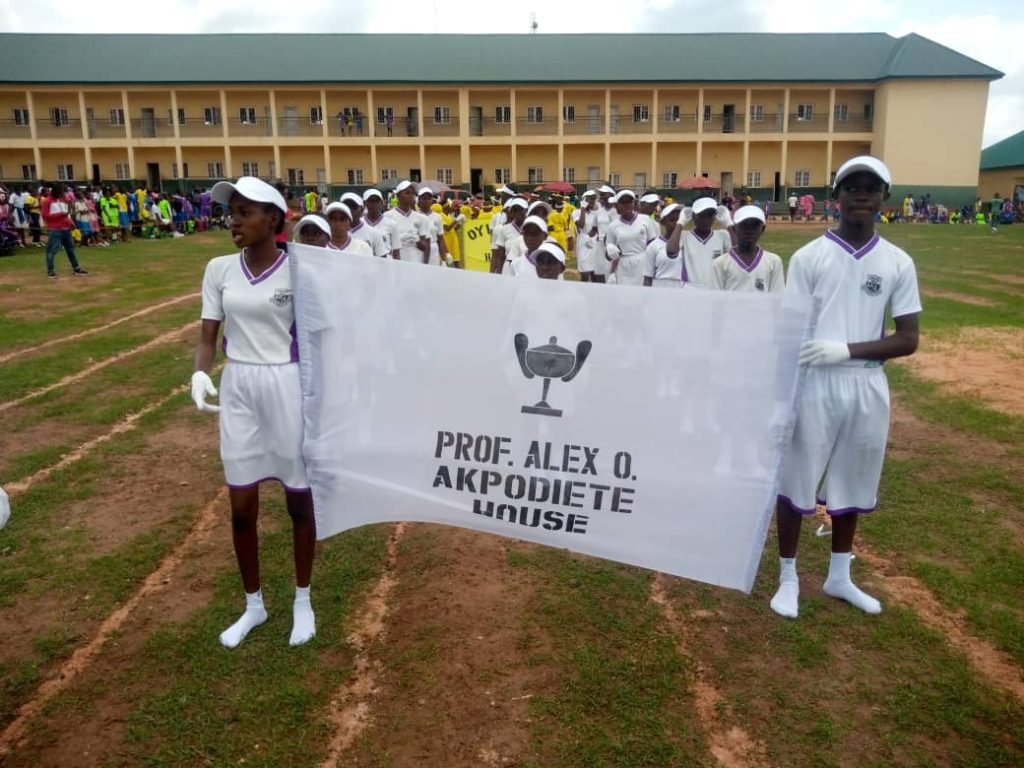 The media learnt this from Ughelli Delta State, Nigerian born USA & UAE based Cybersecurity and Cyber Forensics Expert, Professor Alexander Osondu Atavware Akpodiete, today being April 4, 2023 in a Telephone Conversation as he reacted to the media questions on why such a great honor was bestowed on him by the management of the old primary school he attended, on March 23, 2023.
The term Alma Mater was first used in 1600s, literarily as a latin words or phrase which translates as nourishing mother; interpreted as dear, kind of bountiful. Alma Mater means the school, college, university one formerly attended. It refers to the institution from which a person has graduated. It was a pleasure for Prof Alex O. Akpodiete to have his Alma Mater honor him. He promised to use his NGO, Atawa-Akpodiete Foundation to better the lives of the students of his Alma Mater.
Prof Alex O. Akpodiete speaking further, then expressed joy and commended the Principal and staff of the school for the great work they were doing nurturing future leaders. He beamed with pride knowing that he graduated from there. He was obviously surprised by honorary gesture of naming the White House as "Prof Alex O. Akpodiete" house, in Agbor, Ika North East Local Government Area of Delta State.
Prof Akpodiete, Journalist cum publisher of Vital Newspaper, Politics/Governance News Online, Magazine noted that despite the fact that he finished decades ago as one of brightest pupils, little did he know that the memory of his excellent performance as an old pupil of the school is still in the diary of the school management.
In a Telephone chat with our reporter, Prof Alex I. Akpodiete said: "I was honored by my Alma mater on March 23, 2023 with the naming of a house after me. The White House is now called "Prof. Alex O. Akpodiete House" at Igumbor Otiku Secondary School in Agbor, Delta State, Nigeria".
"It is difficult to believe I finished there decades ago as the top student in my class at age 10, when it was a Primary School. I later graduated from Gbenoba (St. Columbus) Grammar School".
" Needles to say, I was shocked by the unsolicited honor when I received a call from the Principal Dr. Mrs. Ejedimu. Indeed I am humbled by such a great honor. And I hope to remain worthy, even as Atawa-Akpodiete Foundation hopes to assist the school and students further by the grace of Almighty God".