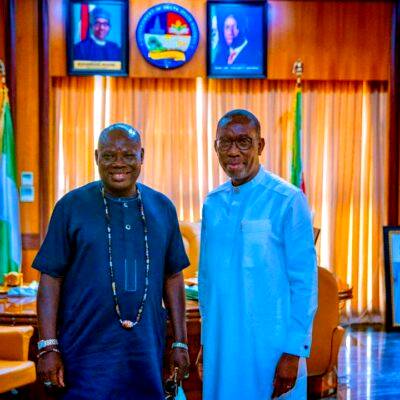 …..Birthday Anniversary: Global Online Media, Shocknaija, Delta Uhuru Celebrates Marine Magnet, Egukawhore @57
….As Journalist Commends High Chief Victor Wayles Egukawhore On Contributions To Youths Employment, Women Empowerment, Community & Societal Development
By Victor Bieni, Asaba
The Publisher and Editor-in-Chief, Shocknaija News Online, Delta Uhuru News Online ( Most Dependable Grassroots and Global Online Media, Magazines, Newspapers), Comrade Sir Bieni Victor Emenike has celebrated the Chairman of Dewayles Group of Companies, High Chief Victor Wayles Egukawhore as he marks his 57th Birthday Anniversary celebration today being on Sunday, January 8, 2023.
In a Press Statement by the Management of "Shock And DCI-Worldwide Enterprises" made available to newsmen in Asaba, Delta State capital by the group's Director of media and Publicity, ICT, Research and Statistics, Communication and Corporate Governance, Comrade Mercy Okonkwo Commended High Chief Victor Wayles Egukawhore for his unquantifiable achievements in the marine sector of the National economy.
The Premium Times/ British trained Investigative Journalist while hailing Egukawhore's qualities, described him as a generous, humanitarian Community leader, a great Deltan, Nigerian with good hearts poised towards Youths and Women development; employment, empowerment, growth humanitarian support to the society at large.
USAID, United Nations recognized, endorsed Development Activist turned Journalist, then prayed for more of God's divine grace, mercy blessings, protection, provision, upliftment and promotion to visit High Chief Victor Wayles Egukawhore and family, even as he wishes The Enhwe-Isoko, Delta born Philanthropist, and Chairman of Dewayles Group of Companies long life and prosperity as he celebrates his happy birthday today in grandstyle.
The statement reads in parts: "The Publishers of Shocknaija News, Delta Uhuru News Online use this medium to commend a great father, leader, World-class Marine magnet, business mogul and entrepreneur".
"High Chief Sir, your selfless service to humanity and support to Delta Youths towards sustainable socio-economic development; empowerment and employment opportunities; no doubt, has lifted many Deltans, Nigerians out from poverty. Please, continue and don't Relent in your good works Sir".
"We wish you happy and a glorious Birthday! May the good lord bless you more and more in this new year 2023. We pray to God to give you and your family long life and prosperity. And May the Lord grant you sound health, excellent wisdom to continue to render selfless service to humanity in Jesus name, Amen!!".