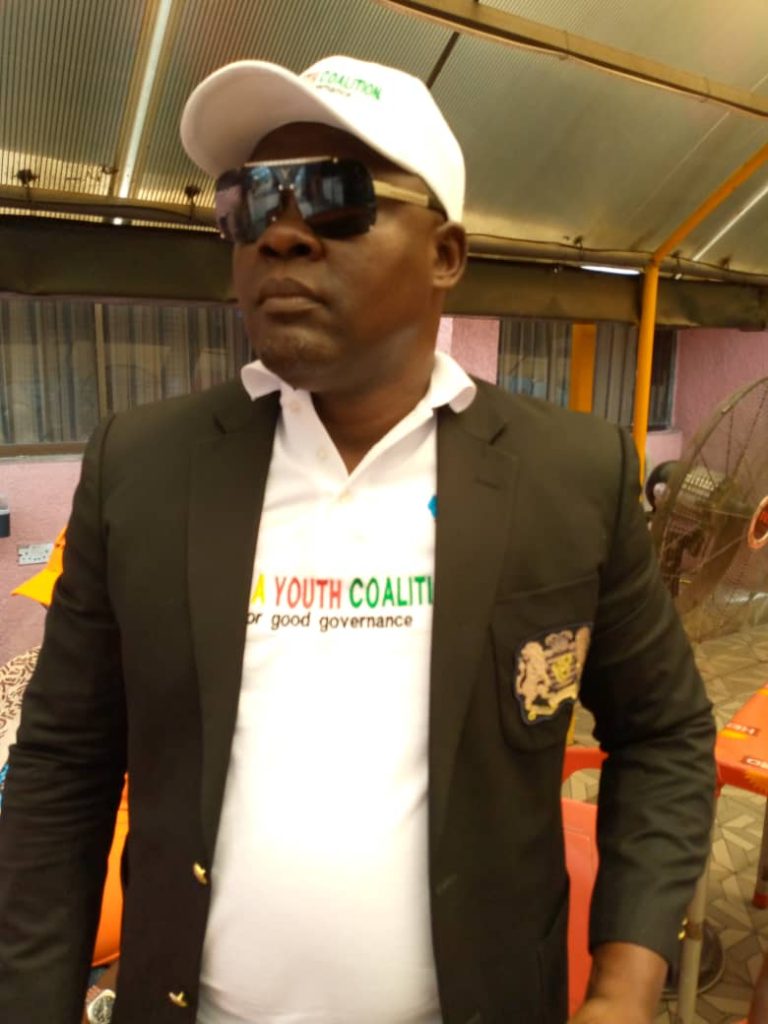 ……As Delta Youth Coalition (DYC) Tells INEC Not To Fail Nigerians In 2023 To Avert The Wrath of Nigerian Youths.
By Victor Bieni, Asaba
Comrade Chibuzor Agunwa, the President General, DELTA YOUTH COALITION (DYC) has urged the leadership of Independent National Electoral Commission (INEC) to ensure that the Commission keep its promises by using the new electronic mode of transmission of results in line with the new electoral acts to avert the Wrath of Nigerian Youths come 2023 general elections in the country.
The President-General of DYC, Chibuzor Agunwa stated this today being on Tuesday, 23rd day of August, 2022 during an interactive session with some group of Journalists at the group's National Secretariat in Asaba, Delta State capital as INEC clears air on the mode of transmitting election results.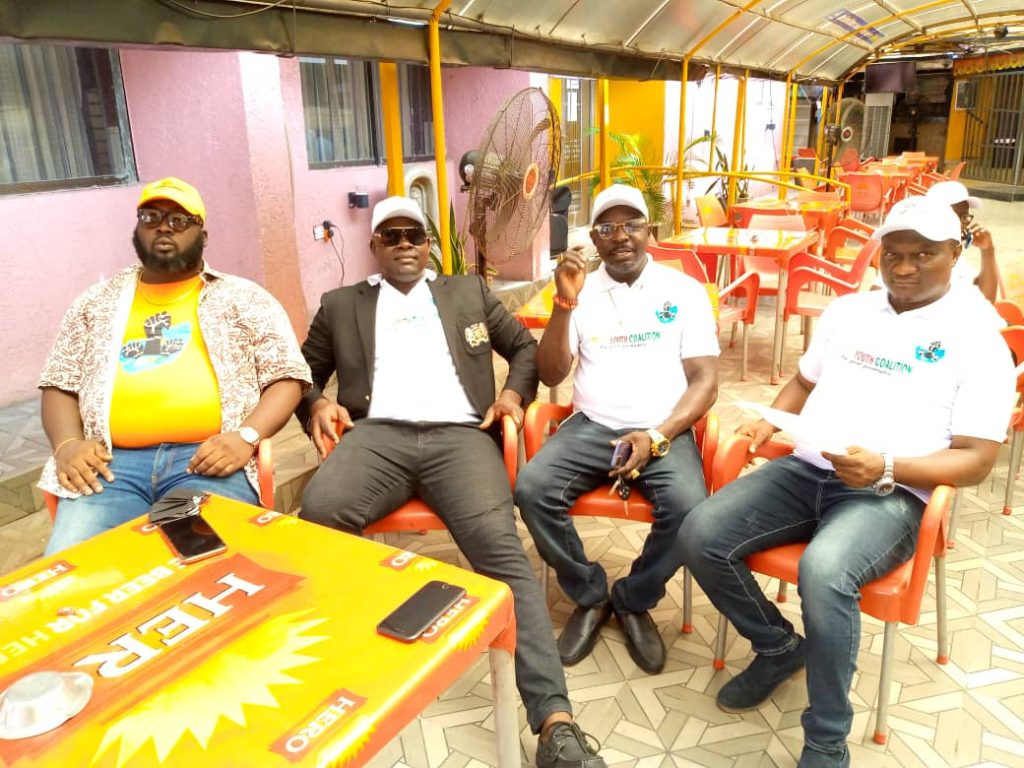 INEC spokesperson, Festus Okoye, was recently quoted to have said that the results of the 2023 elections would be collated manually, which the Commission today in a statement clarifying an earlier report, Okoye stated that his comment was misinterpreted, that the Commission would continue to adopt electronic transmission of results for the 2023 general elections in Nigeria.
As Nigerians criticized INEC's image-maker on the comment, the Commission in a press statement while clarifying its stands on electronic transmission of results said: "We wish to reassure Nigerians that the electronic transmission of results has come to stay. It adds to the credibility and transparency of the process when citizens follow polling unit-level results on the INEC Result Viewing (IReV) portal real-time on Election Day. There would be no change or deviation in subsequent elections".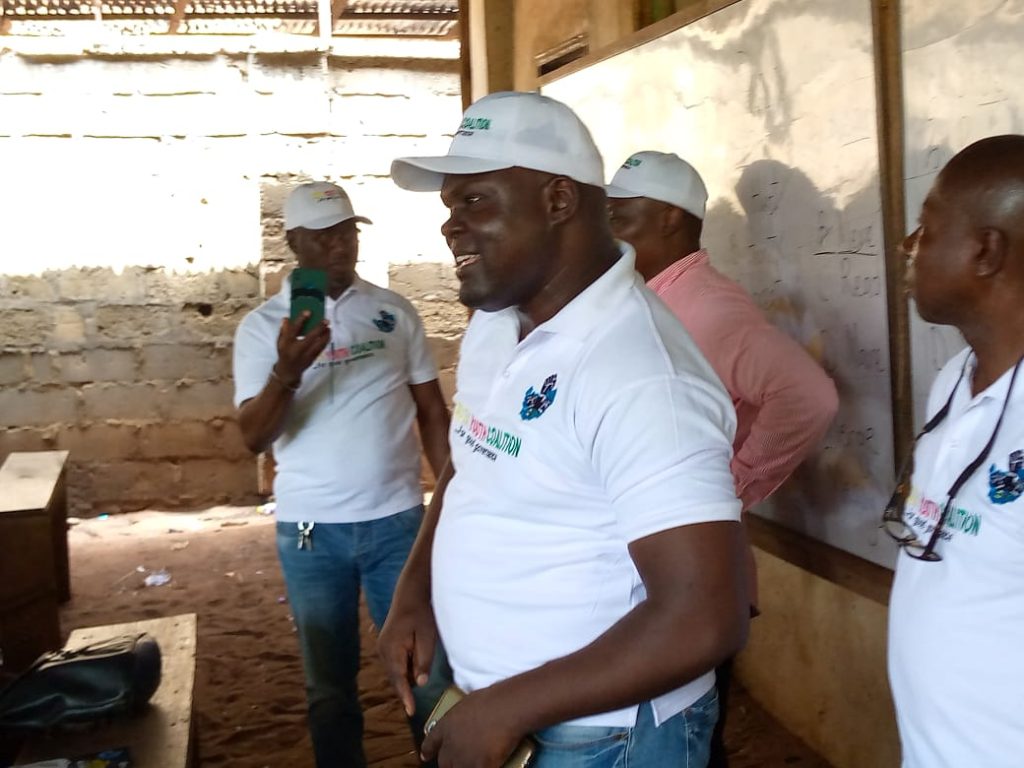 DYC Boss while Commending INEC leadership for such clarification enjoined the Commission to ensure that it put all machineries in place to prevent electoral frauds in 2023. Also, that the Commission should try as much as possible to uphold its integrity in line with the New Electoral Acts as amended in section 60, 62 and 64 as replicated in Osun and Ekiti elections to promote free and fair elections and prevent the tendency for electoral malpractices, elections rigging and thuggery as Nigerian Youths would not tolerate such, warning that any compromise might result to chaotic tendency in the country.
DYC leadership used the medium to caution all the Presidential candidates, Governorship Candidates, and other political positions of all the Political parties in the country to ensure that they remove the dream of election rigging in their minds as citizens, Nigerian Youths will resist such come 2023 even at the grassroots level. Also, that they would be so dissappointed as citizens will not sale their votes for a peanut thereby mortgaging their destinies in the hands of corrupt Leaders or politicians.
In the words of Mr Chibuzor Agunwa, the President-General, Delta Youth Coalition: " We are NGO sensitizing the indigineous and non-indigenes of Delta State and Nigerians in general. We want Deltans, Nigerians to join hands with us, Delta Youth Coalition, DYC to sensitize and mobilize the Youths and Women towards ensuring that democracy prevails in the country. Also, to ensure that they are fully awakened to their civic right and constitutional responsibility to choose the leaders of their choice; use their votes to vote out corrupt politicians and install credible leaders in Delta State, and Nigeria in general".
"As a group, our mission and vision is to elvolve a mass movement of Youths and Women for participatory democracy and to promote good governance. That is the only way to elect credible leaders. We want people in the rural communities to know that government belongs to all of us. Power belongs to the people. We are working in collaboration with the electorates to elect credible leaders for good governance".