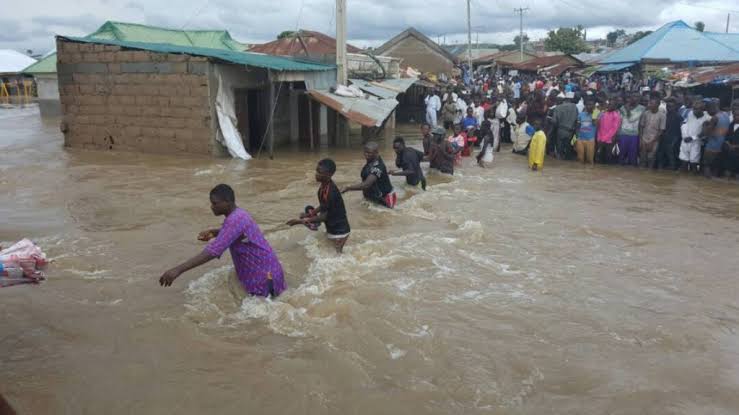 ATTENTION PLEASE! ATTENTION PLEASE!! ATTENTION PLEASE!!!
TO WHOM IT MAY CONCERN!!!!
Dear Sir/Madam,
REQUEST FOR YOUR FREE WILL DONATIONS, ORGANIZATION's SUPPORT TO ENABLE DELTA CULTURAL INITIATIVE DCI-WORLDWIDE VISIT FLOOD VICTIMS IN DELTA STATE, NIGERIA.
The above-subject matter refers.
Delta Cultural Initiative (DCI) Worldwide is a reputable United Nations endorsed Community-based, Civil Society/ Non-Governmental Organization based in Delta State duly registered with Delta State Government (Delta State Ministry of Culture and Tourism –Delta State Arts and Culture Council) since 2017.
We are working in the thematic areas of Rural and Community Development, Economic Development, good governance, and financial inclusion Women and Youths Development, Child Rights Advocacy and capacity building, Sensitization, Orientation, Environment, Health, Peace And Security, resilient cities; Arts, Culture and Tourism, all 17 United Nations Sustainable Development Goals (SDGs). DCI -Worldwide has set out to achieve its organizational goals by working to create opportunities, provide a conducive environment for the growth and development of less -privilege Citizens in Delta State and Nigeria in general towards the achievement of United Nations Agenda 2030.
This call for support is in line with global best practices on global partnership which is one of the UN SDGs. Also is in line with the recent call and appeal made by State Government, Federal Government of Nigeria and other critical stakeholders; Youths, Women and reputable Organizations for Corporate Organization, Non-Government Organization to partner to complement their efforts towards mitigation, cushioning the ravaging effects of flood menace in Delta State and Nigeria in general. We have carried out community based Advocacy concerns, capacity building, health services and other several 17 United Nations SDGs projects with International Non-governmental Organizations such as Afrihealth, CISLAC, USAID, MacArthur Foundation, ActionAid, Envirumedic, Social Action, Niger-Delta Anti-Corruption Network, State Youths And Women Council, Delta State Government, Delta State Civil Society Community, Federal Government Agencies and other reputable groups, Individuals and associations in Delta State, Nigeria in general.
Flood hazard due to climate change and global warming is a significant concern and is drawing international attention. An estimated number of persons about 60,000 as at today have been internally displaced and are currently in 10 IDP Camps and Farmlands, Agricultural Produce, Properties and Goods worth Billions of Naira damaged.
We use this medium to appeal to International Communities, reputable International Non-governmental Organizations ready to fund Projects (Gifting out relief materials to victims of flood in Delta State, and Nigeria in general), good spirited individuals, Groups, Firms, Companies, Corporate Organizations, International Agencies, Embassies, Donors, Governments and others to support DCI's quest for financial assistance to flood victims.
This noble course will no doubt help towards mitigation, cushioning the ravaging effects of flood in Delta State. The essence of this support is to complement the efforts of Delta State Government, Corporate Organizations and other Non-governmental Organizations that have been of great help in the provision of Relief materials to flood victims in Delta State, Nigeria in response to the plight of flood victims to prevent, control and totally reduce discomforts, destruction of lives and property and other devastating environmental hazards on Deltans and consequences on the Socio-economic development of the State.
The flood menace is an environmental problem, an age-old phenomenon. It means a significant rise of water level in a stream, lake, reservoir, or coastal system that overflows the banks, which can be natural or man-made disaster that causes discomforts, destruction of lives and property as well as pollution; with different types such as river, coastal or urban flooding.
With your support and philanthropic services, we shall be gifting the 10 IDP camps across the State with relief materials such as:
Foodstuffs:
a. Bags of Rice
b. Tomatoes paste
c. Bags of beans
d. Noodles (Indomie)
e. Oil and other Cooking Items
Health Services:
a. Drugs
b. Tissues
c. Clothes
d. Footwears and others
Cash gifts
Mattresses
We hereby solicit for your kind financial support based on Free Will Donation (No amount is too small to support the victims of flood in Delta State, Nigeria) so as to enable us reach out to individuals and families who are displaced by the ongoing floods menace that are currently in the 10 IDP camps across the 25 LGAs of the State, most importantly the 19 Local Government Areas affected by the Flood.
We have carried out similar activities of supporting flood victims in Delta State, a case study of 2012 and 2016 flood under an organization called Safety Education And Rescue Emergency Response Initiative, which we were the representative of the Organization in Delta State. We have also represented individuals, groups, firms, companies, organizations locally and internationally in presenting relief materials with feedback mechanisms, which attested to DCI's organizational transparency, accountability, responsibility and probity. We seek your free will donation, support and collaboration whichever way you or your organization chooses to work with us to enable us assist flood victims in Delta State. Many have lost their farm lands, businesses among others which has been a burden to our organization.
We felt that this would be a great opportunity for us to partner to achieve great feats making great sacrifices to put smiles in the faces of the victims, contribute maximally towards supporting humanity. We seek your grants, aid as a donor, funding or financial assistance on this ground as it is directly aimed at promoting socio-economic, and sustainable development of Delta State and Nigeria in general.
We can count you and will be glad as we anticipate your reply, to hear from you, or your organization on this request as the urgency demands. We will provide evidence of our registration with Delta State Government as registered NGO/ CSO/ CBO and other documents that shows DCI's achievements, and some of our Community-based Activities, Advocacy concerns which we have carried out in Delta state and Nigeria in general on your request for your perusal.
Here is our Organization's Account Details in case you are touched to support us on this noble mission.
*Name of Account*: DELTA CULTURAL INITIATIVE (DCI)*
*Account Number*: 4450014012
*Name of Bank*: *First City Monument Bank (FCMB)*
Thanks for hearing from us on calls for you to support, and promote Humanitarian Services and your organization's commitment to grassroots, rural, community development.
Yours in Community Services,
*Bieni Victor Emenike.
Founder/Executive Director, Delta Cultural Initiative (DCI-WORLDWIDE).
*Emmanuel Ndibe
Executive Secretary, Delta Cultural Initiative (DCI Worldwide).
TEL: +2348165818835, +2349123182482, +2348027587845, +2348165935902
Email:dciworldwidenews@gmail.com, victorbieni@gmail.com
Visit Websites: www.deltauhuru.com, Shocknaija.com, www.victorbieni.com
DCI-Worldwide Corporate Headquarters:
No. 6, DLA Road, Asaba, Delta State, Nigeria