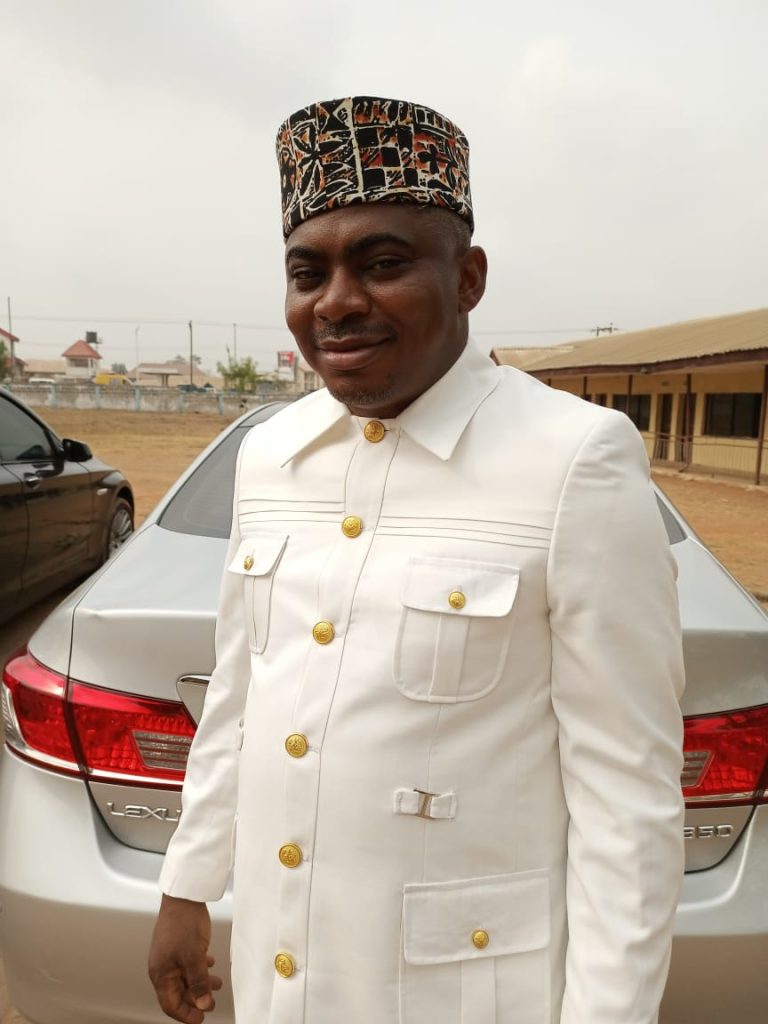 COMMUNITY OF NON-INDIGENES
IN DELTA STATE
Suite 301, Central Plaza, DLA Road,
Asaba, Delta State.
Tel: 07031900631
A PRESS CONFERENCE HELD ON MONDAY, 4TH OF SEPTEMBER 2023 BY THE COMMUNITY OF NON-INDIGENES IN DELTA STATE TO FELICITATE WITH RT. HON SHERIFF OBOREVWORI ON HIS 100 DAYS IN OFFICE.
PREAMBLE:
The Community of Non-Indigenes in Delta State, comprising the Igbo Community, Arewa Community, Yoruba Community, the Benue and Edo Communities amongst others met and decided to do a Press Conference in support of the Oborevwori administration to mark His Excellency's 100 days in office.
Many of these Non-Indigenes have lived all their lives in Delta State, work and pay their taxes here and have been contributing their quota to the development of the State while also voting here. In recent times some Non-Indigenes have even contested for elective positions.
There is no doubt that the community of Non-Indigenes has developed a strong synergy, bonded in love and common purpose to support the administration of Sheriff Oborevwori.
WHY WE DECIDED TO SUPPORT THE ADMINISTRATION Of SHERIFF OBOREVWORI.
In the days before the Governorship election of 2023, we studied the credentials and pedigree of all the Governorship candidates and we came to the conclusion that the candidature of Rt. Hon. (Elder) Sheriff Oborevwori best suits the aspirations and opportunities for Non-Indigenes of Delta State.We recognized that as the longest serving Speaker of the Delta State House of Assembly, he was an excellent team player and astute administrator who can be trusted. We also saw the numerous landmines that were put on his path of becoming Governor and the ease with which he escaped the landmines as a mark of a man with a divine destiny to fulfill a divine mandate.We were therefore not surprised that at the 2023 Governorship election he defeated his opponents with a comfortable large margin.
Besides, Governor Oborevwori said it very early in his administration that he was going to run an all-inclusive government. The Governor has demonstrated this by appointing an SA to the Governor On Non-Indigenes in the State and promised to do more. Besides that, he has appointed Commissioners from amongst the old, the medium and the young to pilot his M.O.R.E agenda.
From the foregoing, we have no doubt that Rt Hon Sheriff Oborevwori will do very well as Governor judging from the following achievements within his 100 days in office:
100 DAYS OF RT.HON. (ELDER) OBOREVWORI'S ADMINISTRATION.
The Oborevwori administration started well by approving the payment of 5,522 billion naira promotion arrears to civil servants as well as payment of 10,000 naira to 50,167 public servants including the 10 Tertiary Institutions for three months at the first instance.
Approval was also given for a new work schedule concerning all civil servants between grade levels 1-14 for a maximum of three days a week while levels 15 and above to work out what is convenient in their MDAs.
The government also approved the recruitment of Primary School teachers, clerical officers and watchmen in 22 local government areas of Delta state. This is besides sourcing and guaranteeing a 40 billion naira pension payment for Local Government Council pensioners and retired School teachers.
The Delta State Governor has successfully appointed and sworn in 26 Commissioners with a charge to implement the M.O.R.E agenda of the new administration.
The Oborevwori administration has constituted a palliatives implementation Committee to cover persons living with disabilities, widows, poor and vulnerable households and the aged. The sum of N10 billion has been set aside for this social investment.
ROADS, BRIDGES AND ALLIED INFRASTRUCTURE:
Early in the life of Oborevwori's administration, the Governor ordered urgent repairs on the 7.1km erosion ridden Umeh road in Isoko South LGA in response to appeals from Isoko Development Union (IDU) and a prominent son of the Umeh Community, Chief Duncan Afahokor.
The Oborevwori administration has put measures in place to speed up the I67km Asaba-Ughelli dual carriageway. The Government has specifically ensured that the contractor handling the 42.5km sector completes it within 18 months while the sector C of the project at Ogwashi-Uku and Ibusa is expected to be delivered before the end of the year 2023.
Exco also approved the construction of roads around Otovwodo junction in Ughelli junction in Ughelli North LGA.
Other roads approved by Exco are as follows;
 Construction and re-construction of upper and lower Erejuwa road in Warri; reconstruction of Esisi road from Warri Sapele Road to Estate roundabout with a spur to Nana college to link Ajamimogha in Warri.
 Exco approved the rehabilitation and asphalt overlay of the failed section of PTI Road in Effurun, Uvwie LGA, rehabilitation and asphalt overlay of Oviri court, Adagbrasa Road in Okpe LGA.
 Exco approved the construction of Nsukwa-Umutu-Adonte Road phase 1, from Nsukwa to Umutu in Aniocha South LGA.
 Exco approved remedial works for the failed approach to the bridges at Besegba along Ohoror -Bomadi Road in Bomadi LGA.
 Exco approved the installation of an all-in-one LED solar street lights along NPA -DSC Expressway and its environs in Uvwie and Warri South LGA.
 As a proactive Governor, Oborevwori has set up a 14-man flood disaster Management Committee to mitigate the challenges of the impending flood.As we are aware the Cameroonian Government is about to release water from the Lagdo dam and Delta State is one of the States that is likely to be prone to flooding going by earlier forecast and warning by the Nigerian Hydrological Services Agency that water will be released into the River Benue and River Niger.
 Governor Oborevwori believes very strongly that government is a continuum and thus decided to complete projects he inherited from his predecessor. As a governor who has vowed not to abandon any good project committed funds to make some projects ready for commissioning in good time.
As a result, the Government of Rt. Hon Sheriff Oborevwori has earmarked some projects for inauguration to mark his 100 days in office, some of which are:
 Project at University of Delta Agbor, Owa Alero campus in Ika North East LGA.
They are: Administrative building, Vice Chancellor's lodge.
 Principal Staff quarters, University Staff School.
 2km Roads at Delta State University of Science and Technology, Ozoro, Isoko North LGA.
 2km drain at Onicha-Ukwuani
 2.4km Ugolo Okpo/Okorikpehua Road.
 4.42km Obi-Ibabu/Ibabu Road.
 Faculty of Environmental Studies, Lecture theatres, Engineering Workshop.
 Solar farm at Mother and Child Hospital Owa Alero.
CONCLUSION.
Judging by the achievements of the Oborevwori administration in short a time, we wish to commend the administration and to pledge our unflinching support and loyalty to the Governor Oborevwori's administration and to pledge our readiness to contribute our quota to the implementation of the M.O.R.E agenda. We recall the role played by the Non-indigenes community in the last Governorship election in which our members overwhelmingly voted for Rt. Hon. Oborevwori. We intend to consolidate on that position which saw almost all our members possessing their PVCs.
The Non-indigenes Community in Delta State is large and this is because Delta State is a peaceful State which is very receptive to Non-Indigenes.
Signed
Hon. Prince Henry J. E. Eze (JP)
Special Assistant to Governor (NON-INDIGENES)
Delta State.